Did You Spot Ed Sheeran's Celebrity Guests At Glastonbury?
26 June 2017, 11:57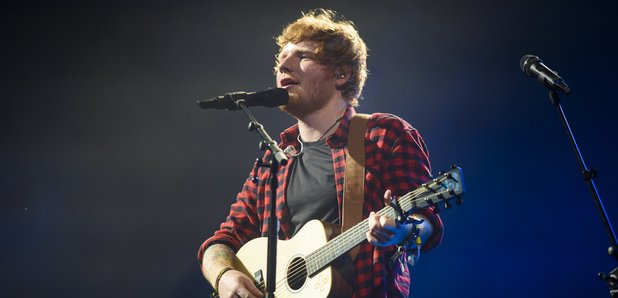 This famous pair were spotted boogying to Ed Sheeran by the Pyramid Stage.
For somewhere that (usually) has so much mud, it's suprising just how many celebs flock to Glastonbury.
But then again, it's the most important date in the festival calendar and with a stellar line up like the one just seen it's no surprise it was swarming with A-listers and their musician mates.
But were you eagle eyed enough to spot a particular two famous faces by the side of the stage during Ed Sheeran's headline set on the Pyramid Stage?
Yep - none other than David and Victoria Beckham!
Posh and Becks are famously fans of the flame headed singer and had snagged themselves a stage side spot for the biggest act of the weekend.
During his show-stopping performance the cameras panned to see David and Victoria letting their hair down and singing along - we even spotting a bit of classic mum dancing from Victoria!
Other famous faces spotted around the Glastonbury Festival site include Brad Pitt, Tilda Swinton, Cara Delevigne, Johnny Depp and Bradley Cooper to name a few.
But we doubt they'll be dismantling their tent and struggling to put their sleeping bag back in it's tiny bag this morning like many other festival goers.
Swankier sleeping options at the festival include a Pop Up Hotel, Airstream caravans, luxury yurts and even cottages.
It's alright for some!