Why Ed Sheeran's Engagement Ring Is Sparking Controversy
22 February 2018, 11:48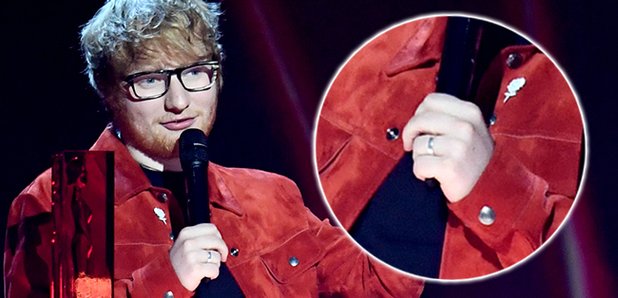 It's uncommon to see men sporting an engagement ring, is Ed right or wrong to be wearing one?
The "Thinking Out Loud" star was papped wearing a ring on his marital finger at the Brit Awards last night, but when asked if he'd secretly got hitched, he explained it was in fact an engagement ring.
Ed explained to GMB: "I'm not married. I'm wearing an engagement ring as well. I feel like, you know, you both should."
The star announced his engagement to fiancée Cherry Seaborn last month, revealing that he had popped the question last year.
A study by XO Group Inc revealed that only 5% of men wear engagement rings - and Ed's response has sparked a debate as to whether he is right to feel the need to wear one or not.
Traditionally, women's purity was a hugely important thing, and by wearing an engagement ring it would show that they had committed themselves to a man. It also acted as "insurance" for the bride-to-be; they would know that the man would be willing to go through with the wedding. Back in the day, an ex-engaged woman would be seen as "used goods" and the prospect of future marriage would be very slim.
However, with those days long gone, most of the time an engagement ring simply exists as a symbol of impending marriage.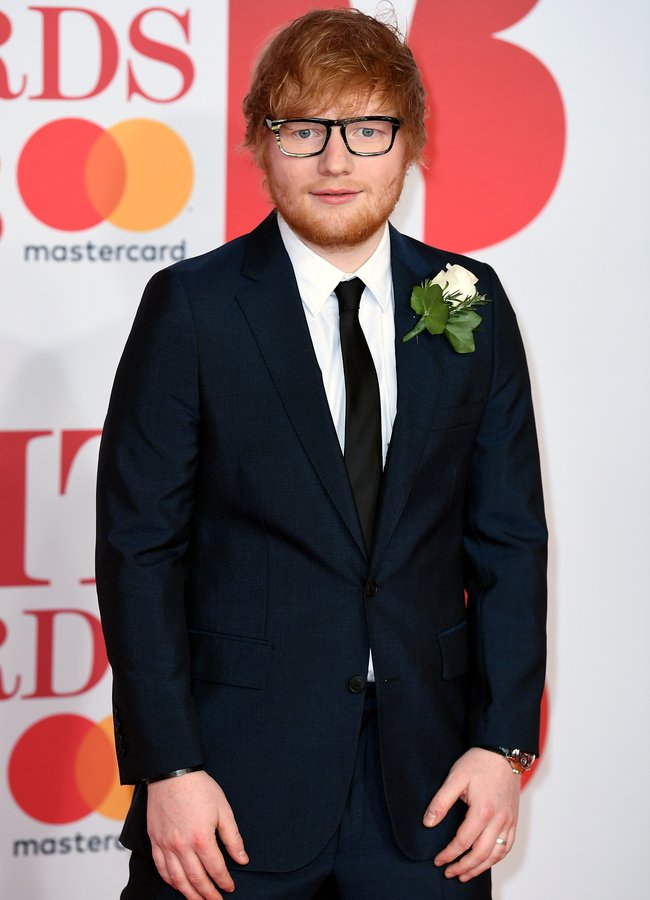 Credit: PA Images - Ed wears an engagement ring at The Brits
Ed Sheeran's statement has brought to light a very current discussion, with many feeling strongly that a man should have some sort of symbol to identify him as an engaged man.
One user of Reddit posted: "My wife gave me one after I asked her to marry me. She said she wanted other women to know I was taken. So I wore it", whilst another wrote: "We went the other way. I didn't give my wife one when we got engaged because I think they're sexist and wasteful. She feels the same way, so she was pleased with the arrangement."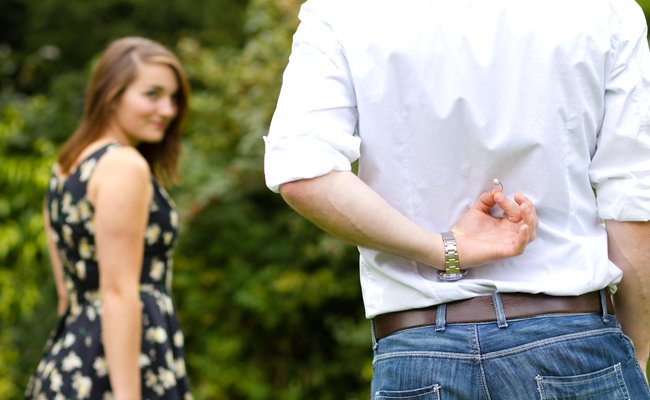 Picture: Getty
In other counties, seeing an engagement ring on both man and woman is completely the norm - places such as Brazil see both parties wear one on their right finger before transferring it to their left hands on the day of the wedding.
Do you think that men should wear engagement rings? Vote in our poll below: