Ed Sheeran 'to star in new musical movie'
16 April 2018, 12:04 | Updated: 16 April 2018, 12:42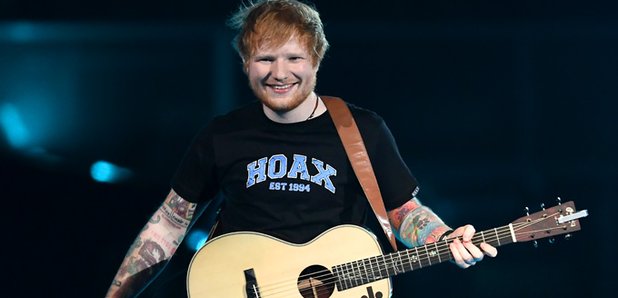 Danny Boyle has reportedly casted Ed Sheeran in his new musical.
Ed Sheeran is reportedly in talks to appear alongside Lily James in Danny Boyle's new musical movie.
After having cameos in 'Game Of Thrones' and 'Bridget Jones' Baby', the 27-year-old now looks set to showcase his acting talents even further.
And what better type of film to do it in than a musical?!
According to The Daily Mail, Sheeran is in negotiations to appear in the upcoming music-themed comedy, which was written by 'Love Actually's Richard Curtis.
The film, which is thought to be set in the 60s or 70s, will see Lily James playing the role of a teacher, whilst 'EastEnders' actor Himesh Patel will play the male lead.
The cast are due to start shooting this summer.
Meanwhile, Boyle is reportedly juggling the new musical with the script for the new James Bond film.
Ed Sheeran is yet to confirm his appearance in the film.
Watch more: