Ed Sheeran Has Been Snubbed From Grammys After Parties FOUR YEARS In A Row!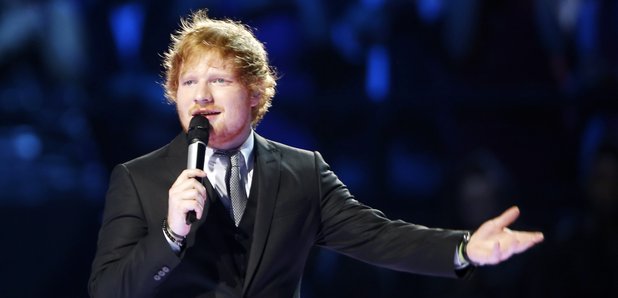 The poor flame-headed singer hasn't had much luck at the Grammys recently.
The 25-year-old Shape of You singer brought the house down at the Grammys this week when he performed the song live at the awards ceremony.
But apparently that's just not good enough if you're looking to get into one of the exclusive Grammy after parties.
He was recently interviewed on On Air With Ryan Seacrest and revealed that he has been turned away from after parties "four years in a row. And that's not just my label's after-party! That's after parties in general."
It's not that the bouncers don't recognise the star, it's simply because the parties get full up so quickly after the awards end.
And it's not just Ed that was given the cold shoulder, actor Adrien Brody and DJ Pete Tong also didn't make the cut.
How annoying would that be!
He moaned "You know what I don't get? When you walk into those parties, there's probably four musicians there and everyone else is just people from LA who didn't go to the Grammys and probably just want a party to go to".
Don't worry Ed you can come to any of our parties!