Ed Sheeran's House Has A Feature All Pub Lovers Will Envy!
18 January 2017, 12:28 | Updated: 18 January 2017, 12:37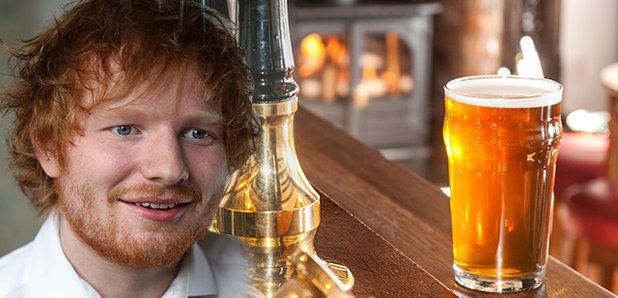 Ed Sheeran's new house has had a pub built in his new house... and a secret tunnel to get to it!
There once was a time when Ed Sheeran talked about sofa surfing between gigs. Now, the 'Thinking Out Loud' hitmaker is far from those days with a brand new pad to call his own... and it has a pub in it!
The 25-year-old star has revealed he's had a tunnel constructed in his new abode which leads to a pub, where he intends to host parties in the coming years.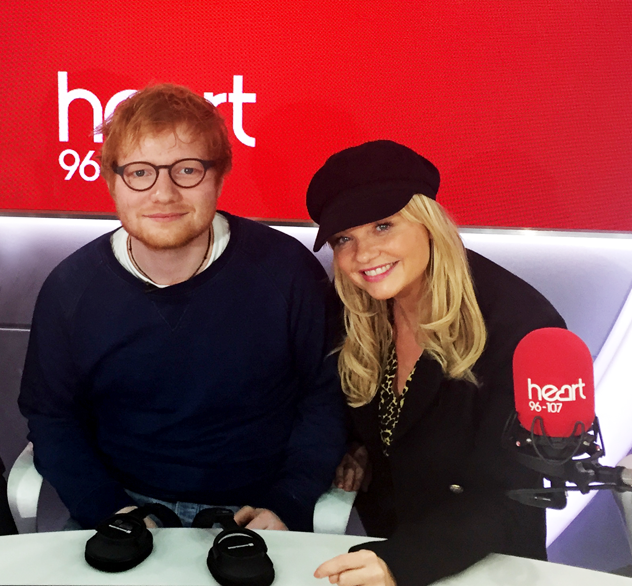 Ed Sheeran popped into Heart to chat to Emma Bunton. Picture | Heart
Ed said: "I've built a pub. Like, I had a bar before, a bar where you could pour beers but now this has like a selection of beers, which is cool.
"So, basically, there's an underground tunnel to get there that you can close off. So if I have a party, everyone goes in the pub and no one can get in the house so you get no one raiding the cupboards or smashing anything. You have to go underground to get to the pub."
Ed - who recently returned to the spotlight after a year-long hiatus - said the pub will be especially useful in the event of him having kids, because it will afford him a bit of space from the stresses of being a parent.
Ed explained: "It was going to be [film director] Peter Jackson's house and he's just got like loads of secret passageways and underground tunnels. I went there and was like I want all of this on a smaller scale.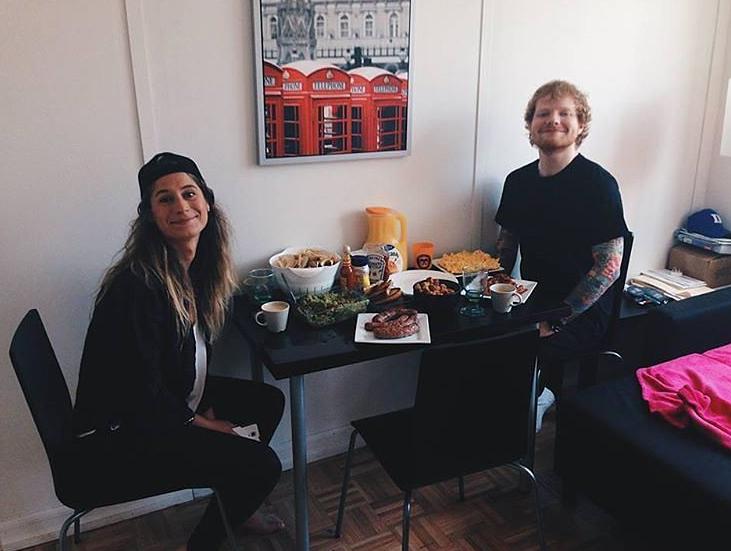 Ed Sheeran is currently dating hockey player Cherry Seaborn. Picture | Instagram
"I think it's great, but the problem with my house at the moment is when I have a house party it's all in the house and if I have kids I still wanna have mates around and have beers and stuff like that so it's good to have something that's separate. Me and my wife will take turns getting p***ed."
Meanwhile, Ed recently revealed he lost as much as 3.5st. in weight after ballooning to 15st. while he wasn't performing regularly on stage.
The singer turned to his hockey player girlfriend Cherry Seaborn for fitness advice - and it has paid off.
He said: "I did 10 minutes a day without fail - intervals of 30 seconds sprinting and 30 jogging.
"The key is to not miss a day, so you don't have to do an hour."