Eddie Izzard: The Movie? The Comedian And Author Spills The Beans On Heart
10 July 2017, 16:32 | Updated: 11 July 2017, 11:05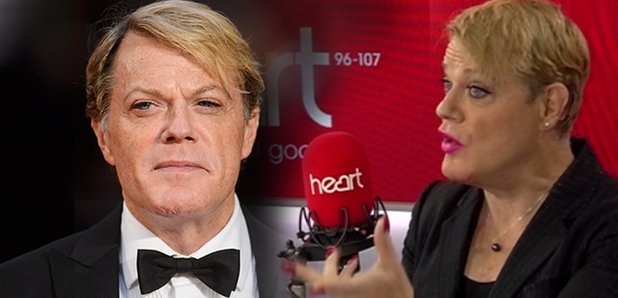 Eddie Izzard sat down with Heart to talk smashing stereotypes, going with the flow and whether there's a movie of his life in the pipeline.
Eddie Izzard first came on to our screens as a comedian in the 80s, but since then he's flourished in front of the camera as an actor and is perfectly happy at a political protest.
He always seems to be making the headlines but under a handful of different personas and now, Izzard has decided to spill the beans on his vibrant life. But why now?
"People assume that because you're transgender, the comedy is going to be all about make-up. You know, just two hours on stage just talking about make-up jokes.
"This is a way of getting through the white noise, getting through to those people who put up blocks, to help them realise what I'm really all about."
However, Izzard, 50, has proved time and time again that he's a so much more than just a funny man.
Aside from performing his one-man-shows in German French and Spanish, he can speak Russian, Arabic and Italian, not to mention running 43 marathons in 52 days for Sport Relief in 2009, and 27 marathons in 27 days in South Africa last year ("I only run one a week now, to keep myself fit").
Undertaking these insane challenges coupled with coming out as a heterosexual transvestite when he was in his early teens, surely there's a movie in the making. We can see it now: "Eddie Izzard: The Movie". Would he ever do it?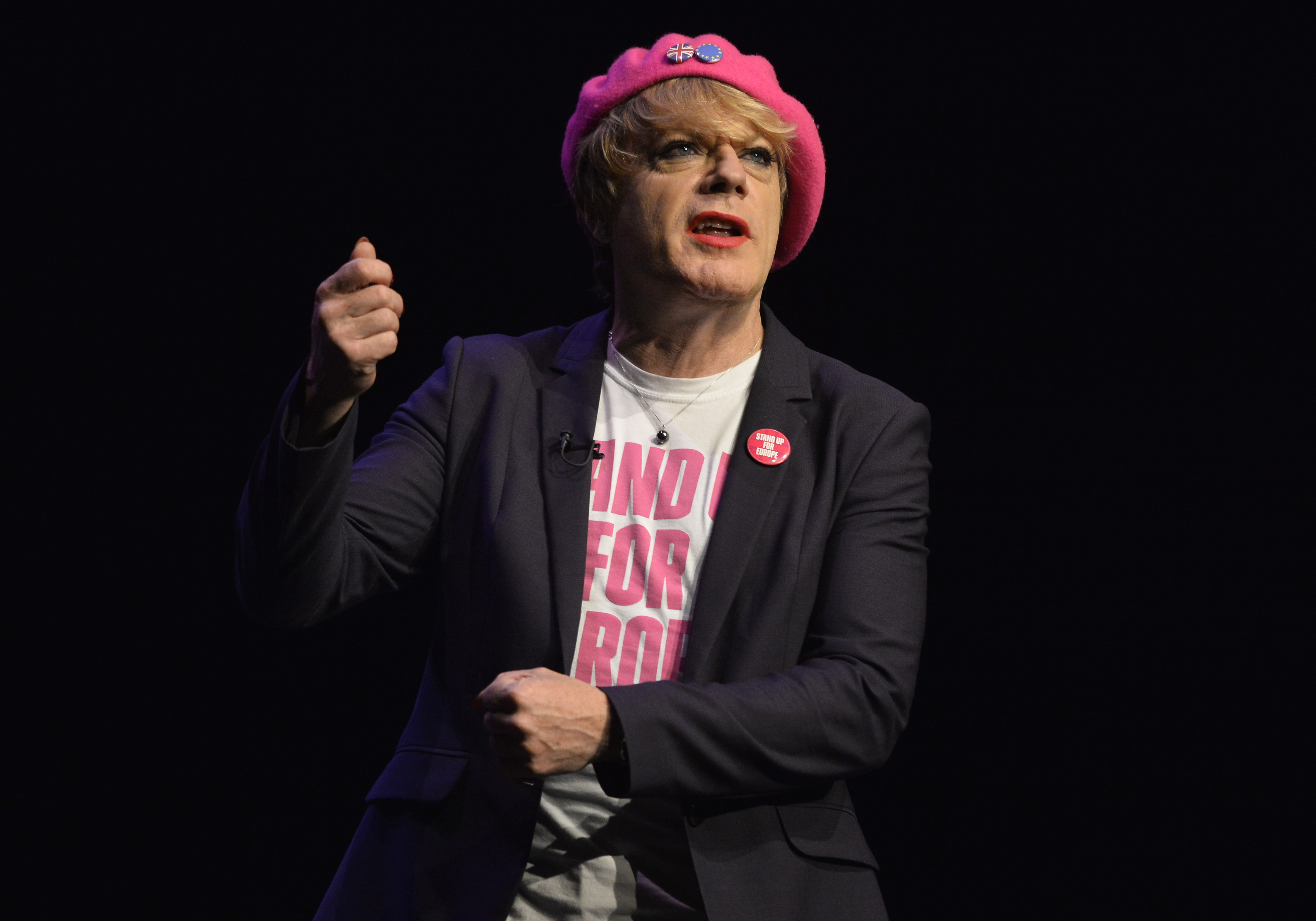 Eddie Izzard at a campaign for Stand Up For Europe in 2016. Picture | PA
'Well, it could be but I don't know. I think I'm really boring.
"I think I'm a really boring person - maybe most people are at their base level and I just try to put layers of interestingness over my boringness, so that I seem interesting. Maybe I am interesting with running all of the marathons, and doing gigs in four languages and coming out 32 years ago, that adds together to at least be a conversation starter!"
Interesting doesn't cover it. From losing his mother when he was just six-years-old, to coming out as transvestite in his early teens, to finding success in comedy on the stage and behind the lens as an actor - seriously, is there anything this man cannot do?
Although Izzard no longer identifies as transvestite and instead prefers to be described as transgender, he doesn't always feel the need to wear make-up. He describes his style as "boy mode/girl mode" and just takes each day as it comes.
However, he is rarely seen without a fabulous set of claws.
"I do like the nails," he says, looking down at his deep read, manicured finger nails, "I work really hard on those. And I broke two and I immediately had to go and get them sorted out.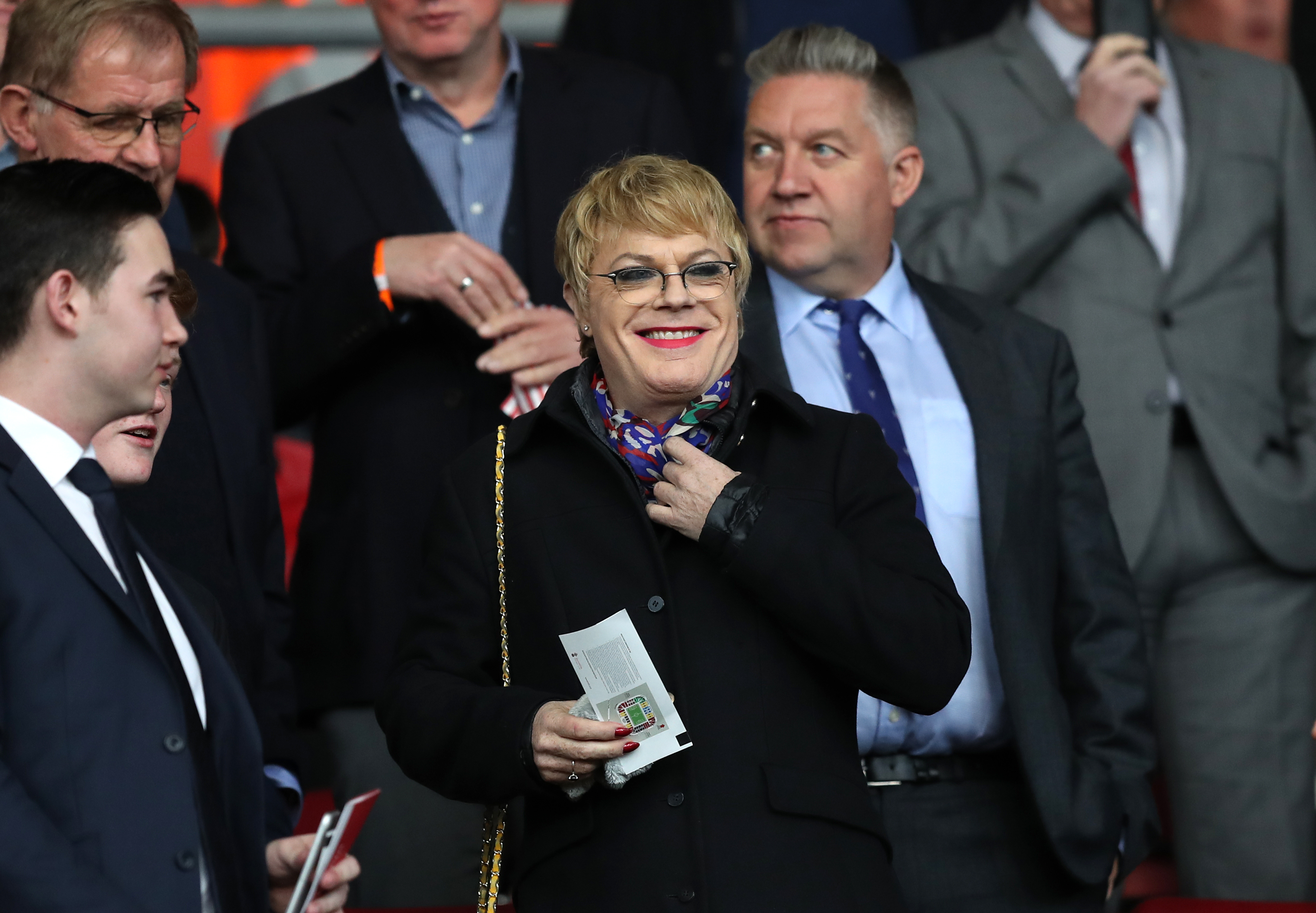 Izzard is a Crystal Palace football fan. Picture | PA
"It's the Gelish Queen of Hearts. I don't change colours much. I'm quite boyish like that. I think 'okay that works, let's just keep it that way'. I'm not like a girl who will often want to change it up and get a new look but I'm like no, I'll keep this. This works."
It's not been an easy ride for Izzard in the limelight, where TV stations often ask him what he's going to be wearing before coming on the show, just so that they can be prepared - an idea that perplexes him.
"[My style} is a bit more practical these days. If I'm performing a character in boy mode, then I tend to stay in boy mode except at weekends when I can go in to girl mode.
"I've missed a lot of like being able to be in girl mode so I've sort started to do a bit more of it. But I like to keep changing it around so that they can't pigeon hole you."
In someways we can't help but feel that when it comes to fashion, he's got the best of both worlds.
And does he have any tips and tricks?
"I taught myself make-up when I first came out in my early twenties, but you just have to practice, practice, practice. Get feedback from your friends and just experiment a hell of a lot to find what works for you."
Believe Me: A Memoir of Love, Death and Jazz Chickens by Eddie Izzard (Penguin), is out now.