Here's How An Amateur Skier Ended Up In A Winter Olympics Final
Elizabeth Swaney worked the system and used her heritage to help her fulfil her dreams of attending the 2018 Winter Olympics.
The Winter Olympics has captured the hearts of the British public more than people thought.
For four years everyone seems to forget about curling, skeleton, bobsleigh and ski jump until the Olympics rolls round again and we rally around the brave winter athletes of Team GB.
There have been some emotional stories emerging from this years tournament - particularly that of the disappointment faced by British speed skater Elise Christie who crashed out of two of her events and was disqualified from the third - but it's not all doom and gloom.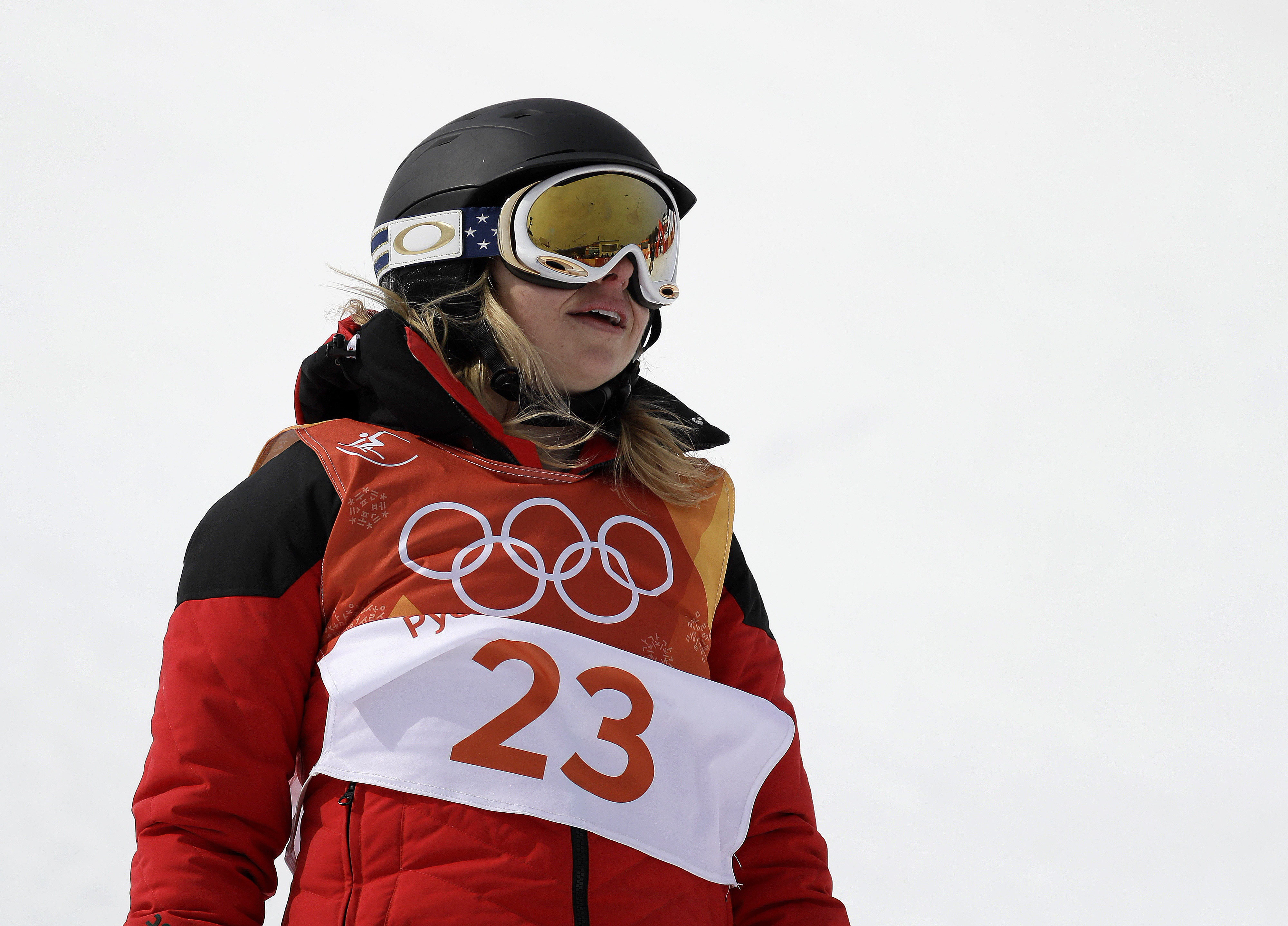 Elizabeth Swaney at PyeongChang 2018 | Picture: PA
A recent story that has captured the imagination of viewers of home is that of Hungarian-American freestyle skier, Elizabeth Swaney, who qualified for the Olympics without actually being very good at skiing.
Elizabeth Swaney: competed in Olympic qualifiers for 2 years, with the tactic of not crashing, knowing that would earn her a spot at the PyongChang games. Delivered this performance when she got there. pic.twitter.com/9jC9qtlL00

— Thomas Willoughby (@Willo290592) February 20, 2018
Above: A clip of Swaney in action during this year's Winter Olympics
So HOW on Earth did she get to the Olympics? Well, she used a big loophole to qualify and people are loving her for it.
Knowing she had no hopes qualifying for the USA's team she used her Hungarian heritage - from her grandparents- to her advantage and aimed to qualify for the European country,
Surely that can't be THAT easy? Well, more loopholes were exploited.
"That's right kids, you too can get into the Olympics just like Elizabeth Swaney.

1. Have enough money to travel the world competing in skiing events for 2 years.

2. Make sure the events have less than 30 competitors.

3. Place in the Top 30."

— #VoteThemOut 202-224-3121 (@KsKM3) February 19, 2018
In order to qualify for the Olympics in her chosen sport she needed to make sure she ranked within the top thirty of every world cup competition in the last two years.
How do you guarantee that? Enter competitions with less than 30 competitors of course...and make sure you don't fall over.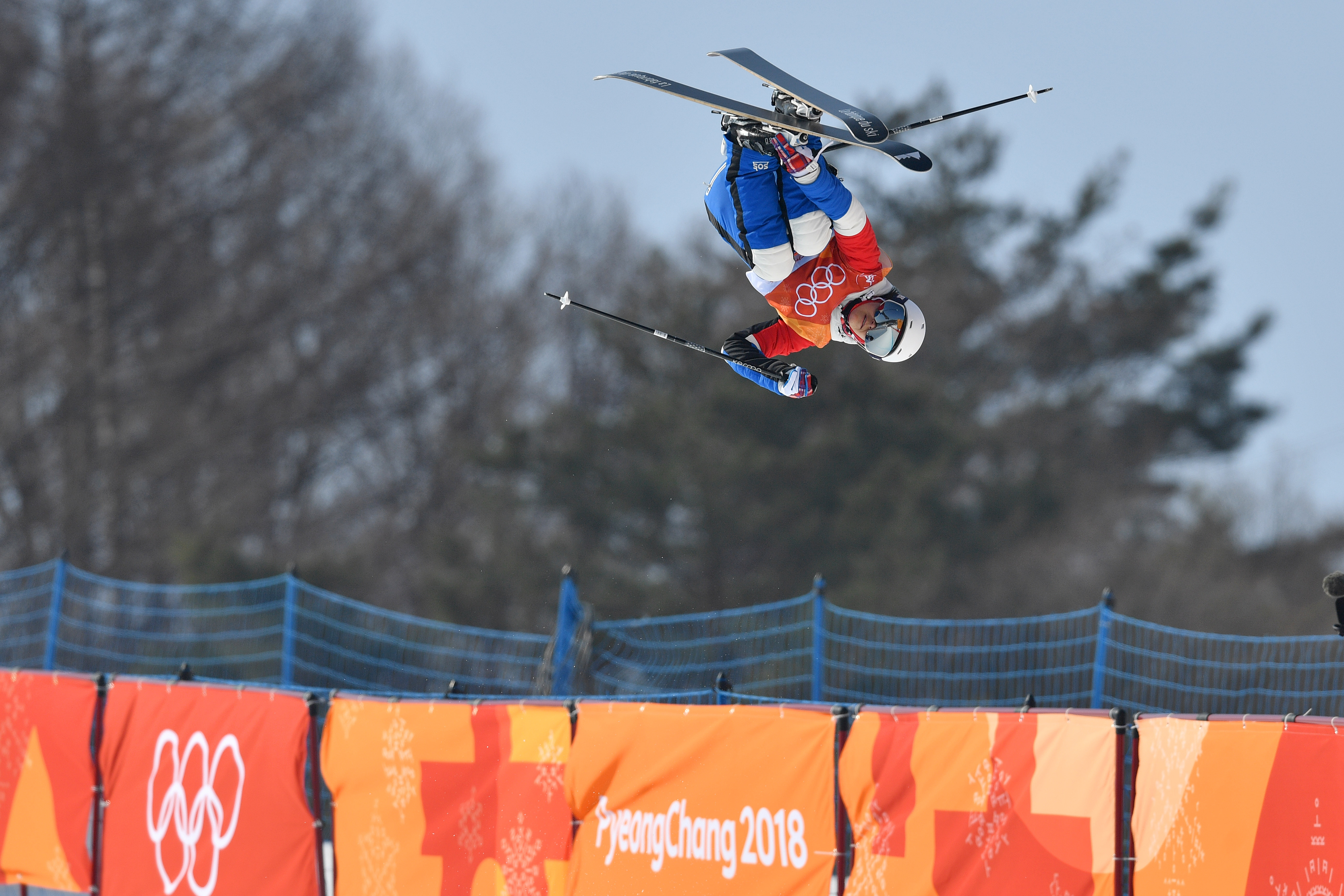 A reminder of what Freestyle Ladies Skiing normally looks like at Olympic Level. Pictured: France's Marie Martinod, PA Images
With this foolproof strategy Elizabeth made her way to PyeongChang and people are in awe of how she managed to do it, despite not actually being that good at skiing...
worst. olympian. ever. I LOVE YOU #elizabethswaney https://t.co/v5Mly9lvSZ

— my back aches, my skirt too tight, my booty shakes (@poniesandsodies) February 19, 2018
The participation trophy generation just found their international spokesperson. #elizabethswaney

— Edwin Dearborn (@edwindearborn) February 20, 2018
Predictably, Swaney came last in the competition but she did fulfil her lifelong dream of heading to the winter Olympics. Canada's Cassie Sharpe won the gold medal with Marie Martinod of France in second and the US's Brita Sigourney in the bronze medal position.
Here's how it should be done...
lol on my 'almost' fall on drop in hahaha. I'm so happy to put this run together, it was a little messy but I'm fired up to keep pushing myself and cleaning it up! pic.twitter.com/wVYI8hF7oR

— Cassie Sharpe (@CassieSharpe) January 13, 2018
Elizabeth Swaney may not be a very good Olympian, but you have to hand it to her for effort!