John Lewis Christmas advert: Elton John revealed as star of tear-jerking ad spanning his lifetime
15 November 2018, 07:47 | Updated: 15 November 2018, 12:33
The 'Candle in the Wind' hitmaker has reportedly been paid a £5million fee to perform the music in the iconic Christmas ad.
Elton John has been unveiled as the face of the John Lewis Christmas 2018 advert, featuring his hit 'Your Song'.
The 71-year-old music legend stars in a tear-jerking new mini-movie which charters his lifetime of Christmases from when he was a little boy and begins with Elton sat at a piano reminiscing about his career.
His life is followed as he is seen playing the piano at his first recital in addition to playing packed out stadiums.
As a young Elton makes his way downstairs on Christmas morning, he appears excited to see what Santa has left for him. He is thrilled to see a large gift in the shape of a piano waiting for him, and after unwrapping it he begins to play the first few notes to his hit Your Song.
The advert then encourages shoppers to think about the gifts they buy their loved ones.
Speaking on the advert Elton said: "The John Lewis Christmas campaign has so many warm memories for me and my
family. It's been a lovely opportunity for me to reflect on my life in music and the incredible journey I
have been on, and how first playing my Grandmother's piano marks the moment when music came
into my life. The ad is absolutely fantastic and I've truly loved every minute of being a part of it."
Read more: John Lewis adverts through the years from Moz the Monster to Man on the Moon
Speaking about the details, including Elton's costumes, Emma Wood from John Lewis told Express.co.uk: "Everything Elton wears, we remade everything he actually wore.
"They're really cool. We had access to their archive to go and look at them.
"As some of them couldn't be worn, we remade them all."
The advert comes after it was revealed the legendary singer-songwriter spent five days recording the advert at London's Pinewood Studios.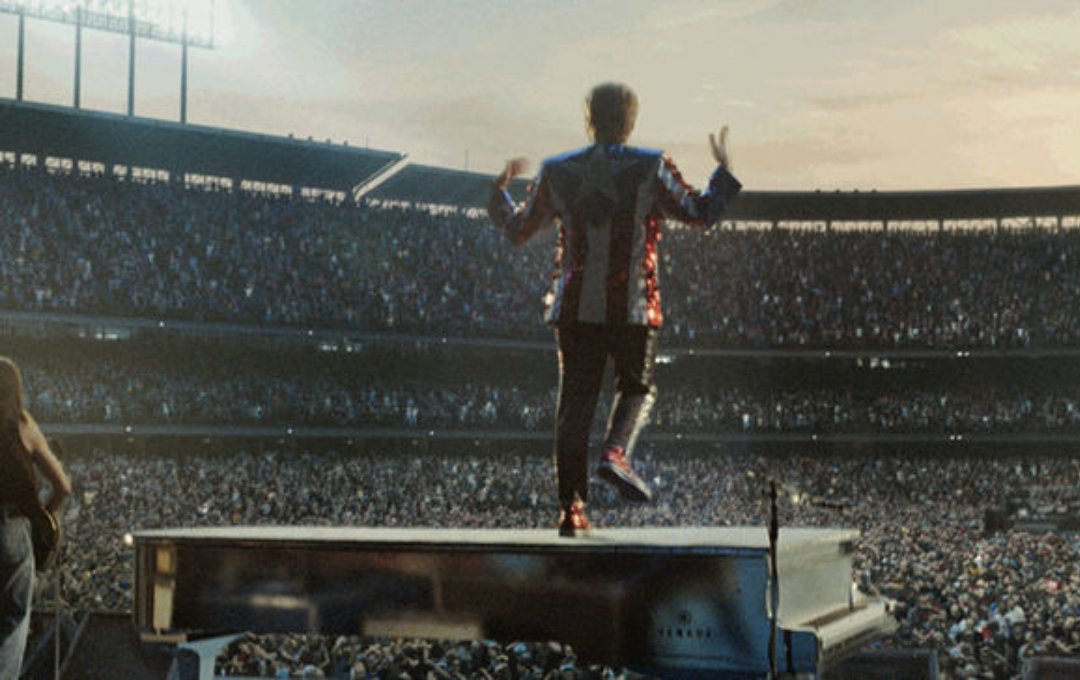 A source revealed: "John Lewis wanted to win the battle of the Christmas adverts this year and it has cost them a significant sum to do it, but they think having Elton on board will guarantee its popularity and blow Marks & Spencer out of the water.
"It's a tear-jerker but also very sweet, and follows Elton from a child, through his teenage years, into how he is today."
"It is all very, very charming and the exciting crescendo at the end will be Elton playing his famous piano."
In true John Lewis fashion, the high-street retailer is remaining coy about what they have in store for us.
A spokesperson said: "We are lucky enough to enjoy lots of speculation around our TV ads, much of which is wildly inaccurate, and our one rule is to never comment on any aspect simply because we want to keep the magic."