'Girl Power Forever!' Proud Emma Bunton And Victoria Beckham Share Feminist 'Wannabe' Remake Video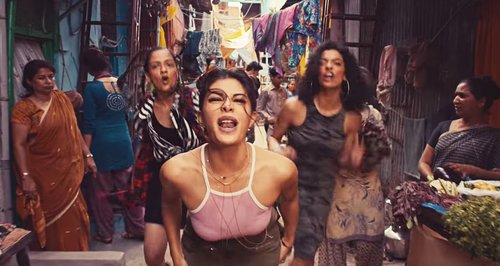 This is what women really, really want.
The 1996 Spice Girl's hit has been remade into a music video promoting gender equality and the Spice Girls are digging it!
In the new girl power video, women are seen performing the famous song Wannabe and it's iconic dance routine all over the world from India to South Africa and the UK.
In the background are messages calling for what girl's 'really, really want', like equal pay, an end to child marriage and education and are spreading the word using #WhatIReallyReallyWant.
"I love this!" Emma Bunton told Heart. "It's a whole new generation being inspired! Girl power, forever supporting women all over the world."
And Posh Spice has also given her sign of approval.
She shared the video on Facebook with the message:
"20 years on - Girl Power being used to empower a new generation. I'm so proud of The Global Goals #WhatIReallyReallyWant"
And it's not just caught the eye of the Spice Girls' themselves - other celebrities are sharing the video and spreading the girl power!
#WhatIReallyReallyWant is to see Goal 5 - Gender Equality achieved @theGlobalGoals

— Emma Watson (@EmWatson) July 5, 2016
#WhatIReallyReallyWant is total equality for girls and women @theglobalgoals https://t.co/x6Mjs5AmKs

— Jamie Oliver (@jamieoliver) July 5, 2016
Join the movement & tell our world leaders it's #TimeforGirls. #whatireallyreallywant @TheGlobalGoals pic.twitter.com/q9865lCMTF

— Tanya Burr (@TanyaBurr) July 5, 2016
And of course, Sport Spice Mel C has said that she loves it too!
Flattered and honoured that our crazy song is being used so beautifully @theglobalgoals #WhatIReallyReallyWant https://t.co/WwZqHdiVSk

— Melanie C (@MelanieCmusic) July 5, 2016
Girl Power! #WhatIReallyReallyWant is a zig-a- zig aaaaaah!