Fan Left Shocked After Emma Watson FACETIMED Her With Some Exam Advice
3 May 2017, 15:40 | Updated: 3 May 2017, 17:15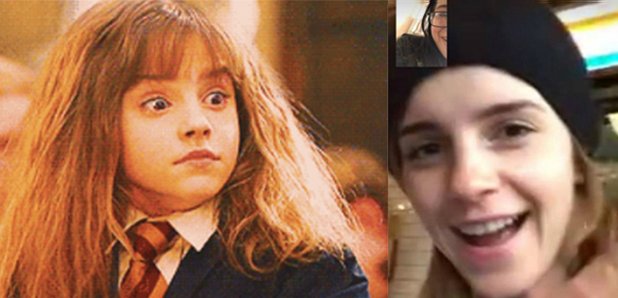 This fan was bogged down in her studies when she had the shock of her life after receiving a FaceTime call from none other than Emma Watson! How's that for motivation?
Imagine being at home studying for a biology exam, when your mother FaceTimes you – and she's with your favourite actress. That's exactly what happened to one lucky Emma Watson fan this week.
American teenager Therese Kiara's mum spotted the 27-year-old Harry Potter star walking down the street in New York City. So, she stopped Emma to ask for her advice with her daughter's biology exam – as you do.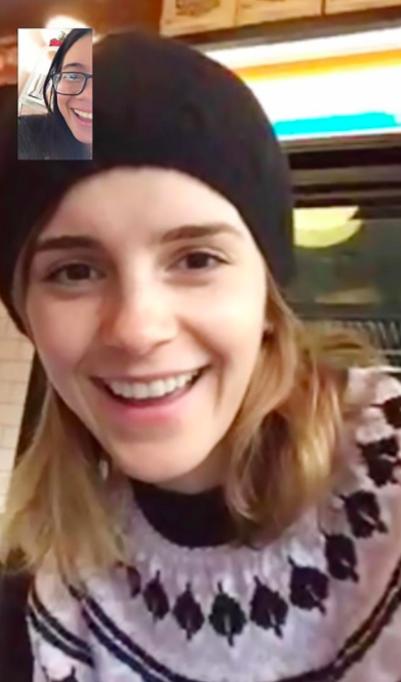 Before you know it, the pair had decided to FaceTime Therese, whose jaw hit the floor when she saw Emma standing behind her mother.
Writing on Facebook later, Therese was clearly still buzzing as she wrote: "I was studying for my bio exam when my Mom called to show Emma Watson standing behind her, then she politely asked Emma if she could say hi to me on the cam. She was so kind and sweet."
The studious teen went on to say that the actress gave her some solid advice after hearing that she was at home studying. "Emma said to me on FaceTime: 'Hi! Study hard!'
Therese's reaction to her celebrity encounter is priceless: "OH GOOD LORD! I CANNOT BREATHE!"
Emma was an eager student herself, so we're not surprised by her random act of kindness. She graduated from Brown University with a bachelor's degree in English Literature in May 2014, after acting for several years. Let's also not forget that Hermione Granger was top of the class in Harry Potter's year at Hogwarts!
Emma's good deeds don't end with surprising students, either. As well as supporting organisations which promote gender equality and battle child poverty, she's also a champion of books with a feminist theme.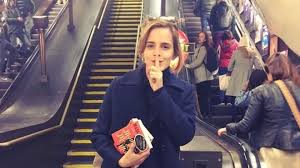 We're loving the girl on the escalator who's spotted Emma! Picture | Instagram
To promote International Women's Day in March, Watson launched a project called The Book Fairies, which hid great books on public transport around the globe.
Well, she does owe it all to a book, after all!