Emma Willis Reveals The Secret To Her Long-Lasting Marriage
14 February 2018, 11:56 | Updated: 14 February 2018, 13:48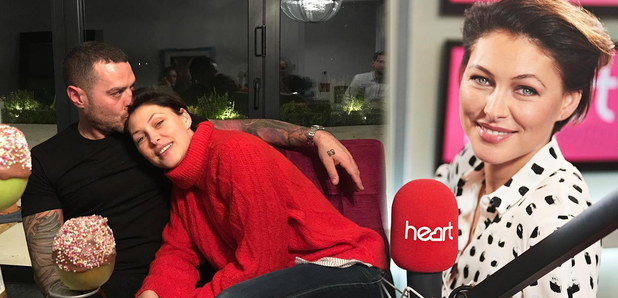 Emma Willis talks Matt Willis and their secret to a happy marriage.
Emma Willis and Busted Singer, Matt will be celebrating their tenth anniversary this July, and Emma's now revealed the secret to their long-lasting marriage.
Talking to OK! Magazine the TV host explained that "happiness" is the key, as well as always asking for her hubby's advice.
She explained: "I ask for his opinion on everything! The thing is, people say that it's quite a big deal in showbiz [to stay together], but the same happens in non-showbiz and people get divorced all the time.
"I don't think it's a big deal in showbiz, I think it's a big deal in life. If you can make it work, then good!"
Emma went on to explain that her and Matt are so in sync that they often wind up wearing the same outfits.
She said: "[Matt and I] have quite similar styles. Occasionally we'll walk downstairs and we're like: 'Oh, I'll go and get changed then, shall I?' Then you look at your kids and you're like, they're wearing the same as well!"
She added: "I live in suits and people always say: 'Why don't you wear a dress on telly?' Because I don't want to!
The loved up couple are parents to Isabelle, eight, Ace, six, and Trixie, 21 months. Talking about her children she explained: "I'm the boring one - they tell me! Dad's 'fun'.
"They come to me for love and cuddles, but if they want to play, they're like, 'No thanks, mum!'"
Aww, bless them.
You can usually hear Emma on Heart with Stephen Mulhern, Sunday mornings from 9am.
Watch more: