Emmerdale's Controversial Storyline Left Fans Horrified After Ross's Attack
9 February 2018, 07:57 | Updated: 9 February 2018, 07:59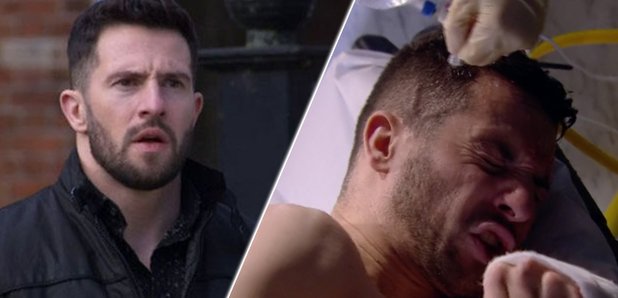 Last night's episode saw the soap focus on a harrowing attack which many fans have classed as "horrifying" and "traumatic" to watch.
Ross Barton became the victim of an acid attack crime as the episode saw him collapse to the ground in agony.
Character Simon set about trying to attack Joseph Tate, as requested by Debbie Dingle - however, in a serious case of mis-idenity, it was Ross who suffered the attack as he'd stolen Joe's car that night.
Simon assumed that Joe was in his car and followed out the crime.
Ross was seen writhing on the ground screaming for help as Graham and Joe discovered him, and the two proceeded to hastily remove clothing and spray as much of the chemical off of him as they could.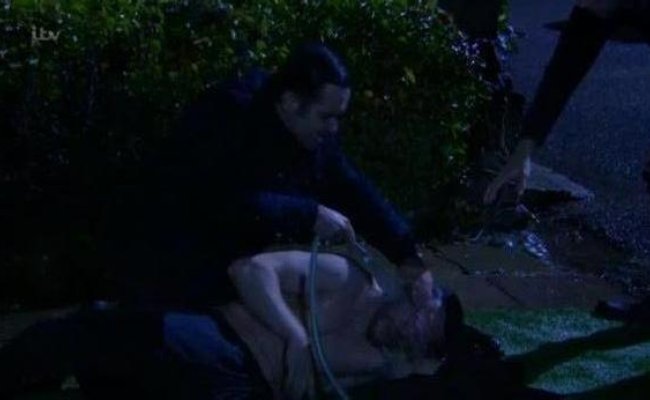 Credit: ITV - Ross Suffered An Horrific Attack In Emmerdale
After being rushed to hospital, Ross begged to know if the horrific attack would leave him with any lasting disfigurements, to which the doctors could not respond.
The harrowing story, which was shown across a double-bill at the pre-watershed air times of 7pm and 8pm, received a backlash of outrage from fans:
Im very dispointed in emmerdale tonight it was so wrong of you to show such a scene really out of order on your part #Emmerdale

— maura young (@maurayoung70) February 8, 2018
For me, no, I did jot enjoy tonight's episode at all. Not at all. #Emmerdale

— Siobán (@SiobanTWright) February 8, 2018
How uncomfortable to watch #Emmerdale not a good idea to cover something so sinister

— Patricia and Kira (@patricia_hamill) February 8, 2018
However, many have taken to social media to praise the soap for broaching such a traumatic storyline, claiming they have now learnt what to do in such a situation, and commend the cast on their incredible acting skills.
Applause for the courageous & brave story! @MikeParrActor was excellent & the rest of the cast was on point. From Pete/Rhona in the waiting room or Deb's shock of responsibility. Excited to watch this story to be told. #Emmerdale

— Jashton Devine (@Jashton_Devine) February 9, 2018
tonights double #emmerdale was harrowing but fantastic performances from Michael. It's good that emmerdale are tackling acid attack as it does happen in real life. Can't believe people are complaining about the scenes, cant wait for whats coming up, how is Ross going to cope x

— (@darrennpassey) February 8, 2018
Emmerdale was hard to watch. Poor Ross. Hats off to #Emmerdale brave story line.

— Kash Ahmed (@KashAhmed77) February 8, 2018
Michael Parr, who plays attack victim Ross in the soap, had previously spoken about how he felt a big responsibility to get the scenes right. He shared: "I know it's a reality for some people and it's so important to get it right and do the story justice."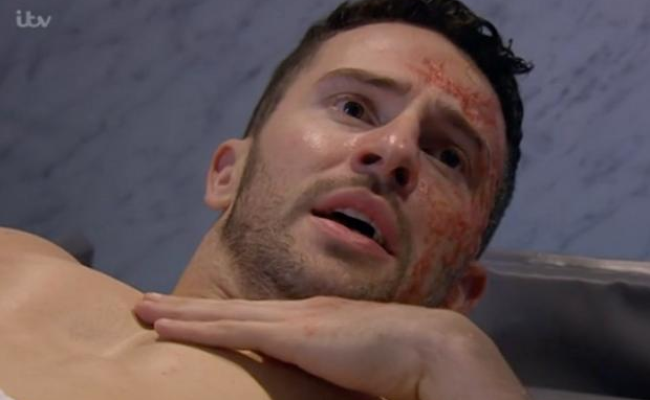 Credit: ITV - Ross Begs Doctors For Answers

This is the first time in any soap's history that the awful act of acid crime has been covered, and as the story continues to unfold in Emmerdale, Ross will be learning to come to terms with the disfigurement he has suffered.
Emmerdale continues tonight at 7pm on ITV1.