This Week Looks Like It Could Be Emmerdale's Most Dramatic Week EVER
3 November 2017, 12:28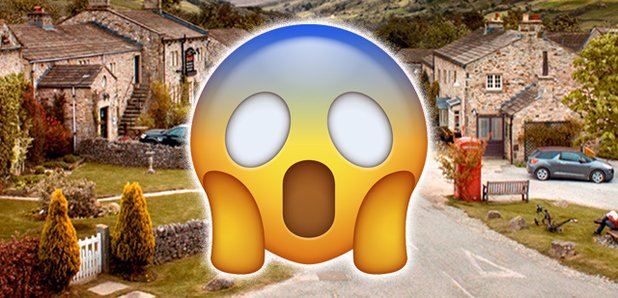 This week is set to be a memorable one for the village of Emmerdale.
If you like watching your soaps spoiler free then look away now! We are about to spill ALL the beans on what's going to be going down in Emmerdale next week.
With births, marriages and people framing each other for murder we are so excited for how the next week is going to unfold on the soap.
Emma Barton's murder has rocked the village and Adam is set to be arrested for the crime which leaves him thinking that Ross has set him up to take the fall.
Ross apparently realises that Adam is on to him and attempts to flee but Adam sends the police after him. Does this mean ROSS is guilty?! We have so many questions!
In other news, one of Eric's actions might cause the Dingles to lose their home and one of Bernice's clients dies in front of her, but who is it?
We won't spoil that for you!
As someone dies the village is set to welcome a new arrival but it's not smooth sailing for Rebecca as she goes into labour stranded in the middle of nowhere with Aaron.
Those are just the highlights, but trust us, there's a lot more on top of that as things really heat up on the soap over the next seven days.
That is A LOT of drama crammed into a few days and we love it!