Is An Emmerdale Mass Exodus On The Way?
4 May 2017, 08:36 | Updated: 4 May 2017, 15:10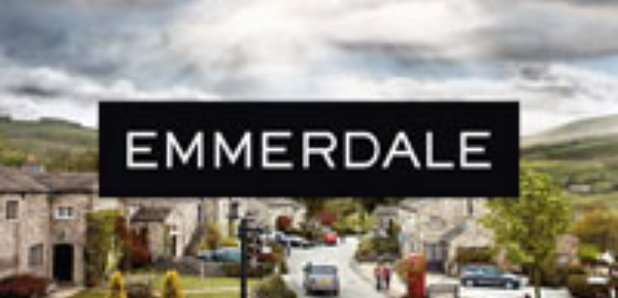 Adam Thomas isn't the only one leaving the hit ITV soap...
Spoiler Alert
Life's never quiet in Emmerdale village – but it could become even quieter if any more cast members leave. Soap fans are still shocked at the news that popular actor Adam Thomas has quit his role as Adam Barton. But it seems he's not the only one on the way out.
Actor John Bowe (Home Farm's wealthy Lawrence White) has confirmed speculation that he's also leaving. Following tabloid reports that Lawrence will be murdered in a gun rampage by his troubled grandson Lachlan (Thomas Atkinson), John tweeted that he was "reeling from the door that's just been slammed in my face."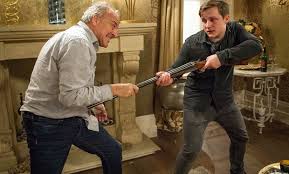 Will Lachlan shoot Lawrence AGAIN? Copyright: ITV
While this seems to indicate that the decision to leave was not his, Bowe also praised Eric Pollard actor Chris Chittell (Emmerdale's longest –serving cast member).
Emotional chat with @ChrisChittell earlier. I'm still upset. What a first class decent chap he is. As with everyone I'm going to miss him. X

— John Bowe (@JohnBoweActor) April 27, 2017
John Bowe is clearly unhappy about his upcoming exit, but where does this leave the rest of the White clan? Lawrence has only just reunited with his long lost love Ronnie Hale (John McArdle), who is popular with fans.
And where will Lawrence's squabbling daughters Chrissie (Louise Marwood) and Rebecca (Emily Head) be without their father? Bex is pregnant with Robert's (Ryan Hawley) baby. Will she leave the village to start a new life? That would certainly annoy the Robron fans!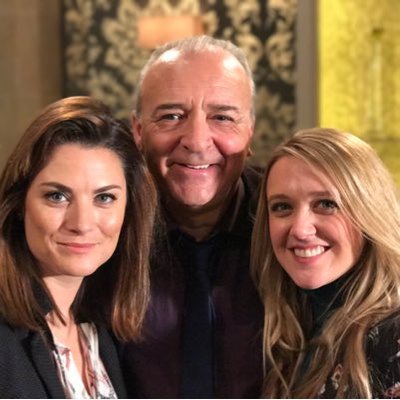 The Whites are smiling - but for how long? Copyright: Twitter
Meanwhile, Chrissie still hasn't paid the price for setting up her innocent lover Andy (Kelvin Fletcher) for shooting Lawrence. With it looking like Lachlan – the true culprit – will shoot his grandad again but with fatal results, surely both Chrissie and Lachlan are on the way out?
It's been reported that unstable Emma Barton (Gillian Kearney) will also be killed by Lachlan before Christmas. But as the show has still not officially confirmed the rumours, we're really hoping that the brilliant Emma survives to cause more trouble!
If Adam Thomas fans are worried that his character may also be caught in the crossfire if and when Lachlan goes on his rampage, we'd say it's unlikely. The Bartons have only recently lost Adam's sister Holly (Sophie Powles) and his biological father James (Bill Ward). Surely another death would be too much?!
Perhaps Adam will break up with wife Victoria (Isabel Hodgins) over his infertility? Or could he leave with Vanessa the vet? They've already slept together before, and have just shared an illicit kiss…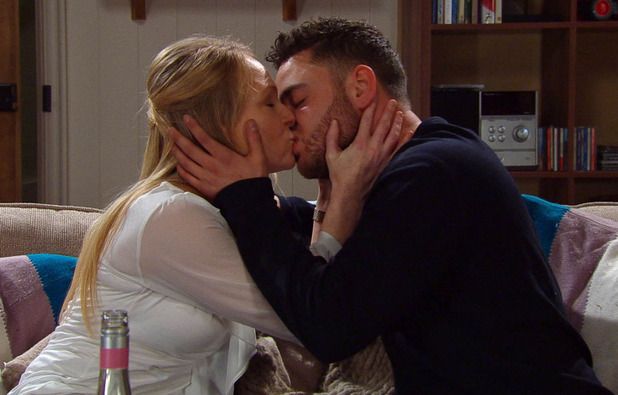 Will Adam and Vanessa leave together? Copyright: ITV
Or will Vanessa also be facing a more permanent exit? She's made an enemy of psychotic Pierce Harris (Jonathan Wrather). Actress Michelle Harwick said recently: "Fans are convinced that Pierce is going to kill Vanessa."
Crikey! Emmerdale is probably on course to win Best Soap again at the British Soap Awards on June 3rd. But if any more cast members leave, will there be anyone left to hold up the trophy next year?!