Emmerdale's Rebecca And Robert Reveal The Sweet Name For Their Baby Boy
14 November 2017, 08:15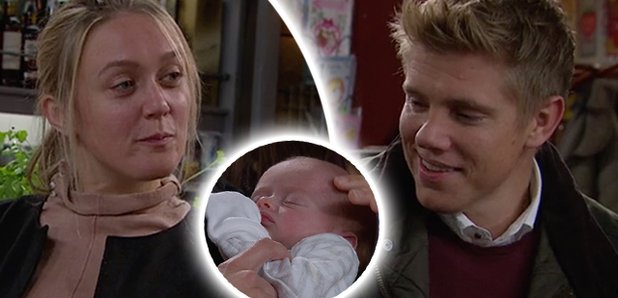 It's a good'un!
Emmerdale has had its fair share of drama lately, and last week Rebecca White gave birth in the back of a car to her son, whom she shares with Robert Sugden.
Or DOES she?! Fans aren't overly convinced that he is the real baby daddy, but we expect a web of lies will untangle soon and it won't be long before the truth is revealed in this particular storyline.
Last night's episode saw the two characters discussing suitable names for the little bundle of joy, as Victoria and Tracy cooed down at the the newborn in Rebecca's arms.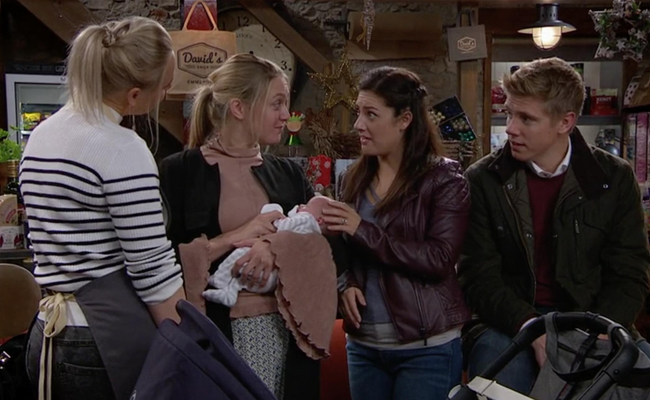 Robert got the ball rolling, saying: "Well we can't keep calling him thing."
Yep, we agree with you on that one Robert.
Rebecca responded: "I have been having an idea I've been waiting to run past you Robert - Storm."
Awww, Storm, we all thought from our sofa's - unusual, but kind of cute!
But Robert was quick to reply: "I love it... for a horse."
Oh.
Luckily, Rebecca wasn't too offended, having suggested the name in jest, but then revealed the name she'd really been considering.
Sebastian.
Everyone seemed happy with that!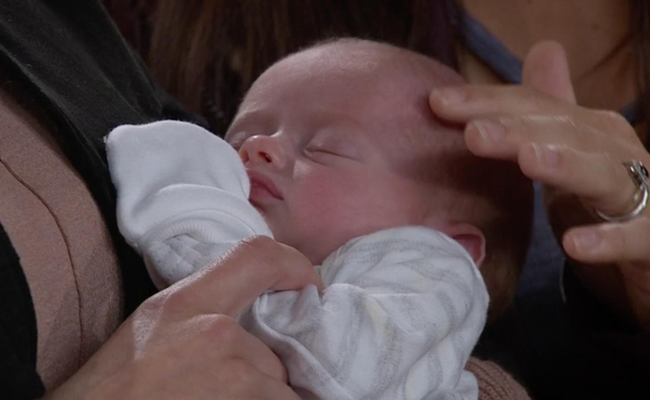 It appears that the name Sebastian is a popular choice for a lot of newborns in soapland, and eagle-eyed viewers took to twitter with their discoveries:
Sebastian is a popular name in the soaps at the moment! Didn't Sienna from #Hollyoaks call her son that too? And then there's the one in #Corrie #Emmerdale

— Lauren Hope (@LozzaHopeXx) November 13, 2017
Is the name Sebastian the new "in" name to have? #Emmerdale & #Hollyoaks have had babies born with that name in a week !

— moo (@cuddlygirlsuk) November 13, 2017
Emmerdale returns to our screens tonight at 7pm on ITV1.
WATCH: Chrissie Worries About Robert's Involvement With New Investors: