Best Ever News On Expensive EU Roaming Charges
13 June 2017, 17:12 | Updated: 14 June 2017, 12:48
Good news! You can text, call and surf during your European holiday without fear of a massive bill at the end of it.
We thought this would never finally happen! After years of waiting, we can now confirm that you will soon be able to text, call and use data at no extra costs anywhere in the EU. Excuse us as we pack our suitcases!
The change will come into effect at the end of this week, on June 15, and the new legislation is called Roam Like Home. If you've ever opened a massive bill after returning home from a particularly communicative holiday, the news will come as sweet relief. And if you have faced this bad experience first hand, know that you're not alone – according to uSwitch, nine million Brits are struck by so-called "bill shock" every year.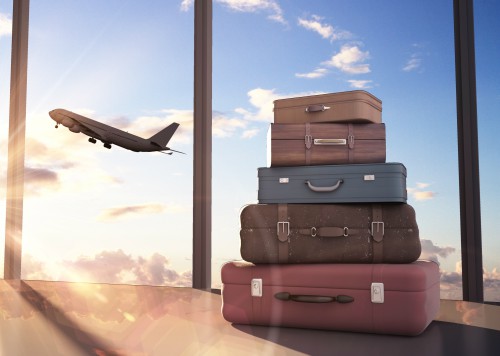 There is, of course, a question mark over what will happen to the Roam Like Home legislation in the wake of Brexit, but for now things are looking good.
In addition to this, the consumer Watchdog Which? has warned that different network providers could class the boundaries between countries differently – for instance, Vodafone includes Turkey in the bundle, though no other major network does. The rest of them will charge up to £1.65 for the pleasure!
Which? home products and services managing director Alex Neill has said: "Many will reap the benefits of these changes and will no longer be put off from making calls abroad." You're not wrong there, Alex – because it's good to talk!