Who Is Kris Marshall? Everything We Know The Alleged New Doctor Who
18 April 2017, 15:36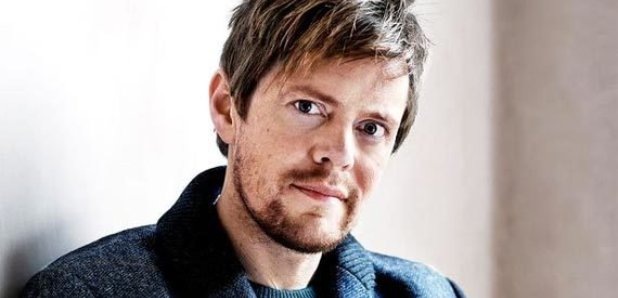 From 'Love Actually' to 'Death In Paradise'... 'To Doctor Who'?
It's the hottest acting gig in TV – who will replace Peter Capaldi as Doctor Who when the popular character regenerates later this year?
Names in the frame have included Olivia Colman, Ben Wishaw (aka James Bond's Q) and The IT Crowd's Richard Ayaode. But the current frontrunner is now considered such a dead cert that bookmakers Ladbrokes have suspended betting on who'll be the next Time Lord.
Step forward, Kris Marshall. The 43 year old actor may not quite be a household name yet, but you definitely know from something. Here are the roles which you might recognise his face from…
My Family (2000-2005)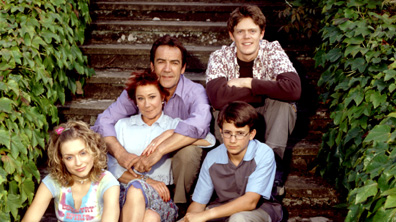 Kris Marshall with the My Family cast. Copyright: BBC
Starring Robert Lindsay and Zoe Wanamaker, this BBC One sitcom ran for over a decade and was hugely popular despite nobody admitting to watching it.
Kris Marshall played lazy son Nick Harper, who could never hold down a job for long. He left the show mid-way through its run, with Nick moving into his own flat.
Nick remained an off-screen presence on the show though, as his parents were seen keeping him in the family news loop via phone calls. Which tied in nicely with Marshall's next gig…
The BT Adverts (2005-2011)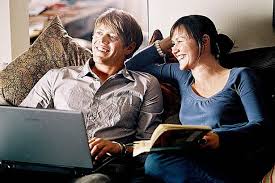 Kris Marshall and co-star Esther Hall. Copyright: Mirror.co.uk
Marshall played Adam, who was in an on/off relationship with Jane (Esther Hall), in 40 commercials for British Telecom. The couple moved house, broke up, became pregnant and planned a wedding in ads that struck a chord with public.
The BT Family became so popular that a whopping 1.6 million votes were cast in favour when BT asked Facebook users if Jane should become pregnant. Blimey.
Love Actually (2003)
It's Colin, actually. Credit: Twitter
The Richard Curtis ensemble comedy has become a festive staple, and everybody remembers it for Hugh Grant dancing in Downing Street and Andrew Lincoln's unconventional declaration of love for Keira Knightley.
But Kris Marshall also had a fun, lightweight cameo role in the film. He played Colin, a self-proclaimed sex god who headed to the USA and somewhat unconvincingly charmed the local babes with his British accent.
There was no sign of Colin in Red Nose Actually, the ten-minute sequel which aired in March 2017.
Death In Paradise (2014 – 2017)

Death In Paradise. Credit: BBC
The Caribbean crime comedy drama is a big hit for the BBC, and Marshall succeeded Ben Miller as the lead for four series, playing DI Humphrey Goodman.
Marshall recently announced that he quit the role as it meant being away from his young family for six months filming each year.
Ardal O'Hanlon will be the new detective in Saint Marie, leaving Kris Marshall to take on new adventures. Perhaps in the TARDIS? Watch this space…