EXCLUSIVE! Ryan Thomas: "Aussie's Don't Understand My Accent!"
16 February 2018, 17:19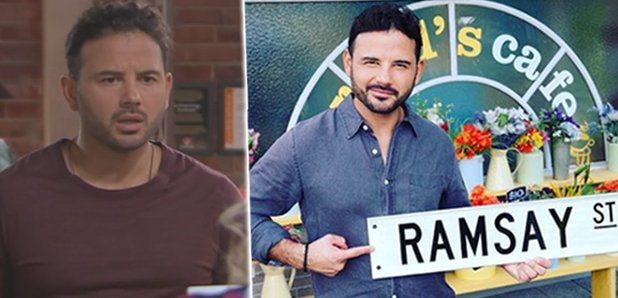 Soap star Ryan Thomas quit the cobbles of Coronation Street for the sunnier climes of Erinsborough and made eyebrows raise with his shady new character Rafael during his Neighbours debut earlier this week.
But seemingly for the actor, there was a bit of an accent barrier on set.
"They take the mickey out of the way I speak!" Ryan exclusively revealed to Heart. "They don't actually understand anything I've said - they just nod. And after a while I was like 'you don't actually know what I'm saying do you' and they went 'no'!"
After a few weeks, Ryan said that the cast soon got used to not knowing what he was on about. He explained: "It got to the point we knew each other that well that they end up just accepting that they will never understand my Manc accent!"
With fans speculating as to whether Ryan would be taking on an Australian accent, it soon became clear that his character was a Mancunian tourist with a seriously mysterious back story.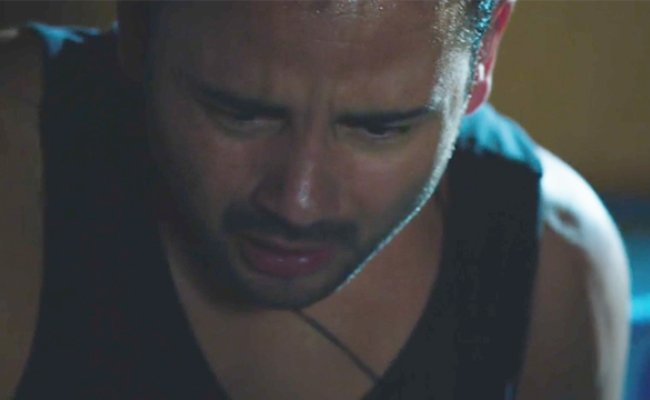 Credit: Channel 5 - Ryan Thomas Makes His Debut In Neighbours
The star, who trod the paths of Weatherfield as Jason Grimshaw for an impressive 18 years, had never taken on another character in his career until now and found the whole experience to be "surreal".
He told Heart: "It was a breath of fresh air to be able to play something so far away from Jason and be a mysterious guy for once."
But, despite being a professional in his field, first day of school nerves still kicked in as he was introduced to characters he had grown up watching.
"I was completely nervous, completely the new boy, sat on the dinner table on my own, but it didn't take long for me to round up the troops and find out who was up for a good night out and who would be a life long friend."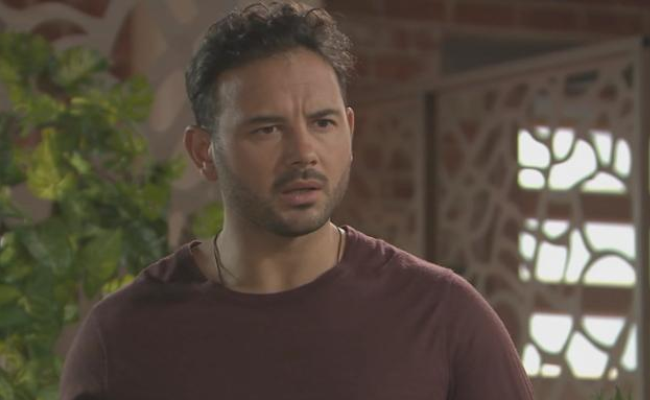 Credit: Channel 5 - Ryan Thomas Plays Rafael Davies In Neighbours
Ryan, who shares striking similarities with one of his younger twin brothers Adam, said that fans often mistake one for the other. He said to Heart: "People keep asking me when am I coming back to Emmerdale! And I'm like, 'that's not me' - we get it ALL the time!"
Adam even took to Twitter ahead of Ryan's debut in anticipation of receiving wrongly directed messages of love from fans.
Can't wait for all the tweets I'm going to get tonight haha just a reminder it's my brother tonight not meeee!!! Haha love you bro and so proud of u can not wait to see you back doing what you do best love u my brother good luck @ryanjamesthomas x https://t.co/PQ8nbxEFgc

— adam thomas (@adamthomas21) February 12, 2018
When we asked if he and Adam had ever used their likeness to get away with something, the halo literally shone from Ryan's head as he told us: "I don't think I have as such...I think Scott may have at some point, he might have used his brother's to get in somewhere at some point or other."
However, the star cheekily added: "There's still time though!"
Ryan famously hooked up with his girlfriend Lucy Mecklenburgh on extreme reality show Celebrity Island With Bear Grylls, and the two have been happily loved-up ever since.
With his younger brother Adam recently completing a stint in I'm A Celebrity Get Me Out Of Here, we asked him if he'd consider taking part in any other reality shows.
"Never say never!" Ryan coyly told us. "I've been offered the jungle before but it didn't feel right for me. The other shows? I can't dance, I can't skate... I've come to that point now where reality, unless something new comes up that appeals to me, isn't something I'd tap into at the moment."
Having spent a few months on the other side of the world, family man Ryan explained that the time is right to spend some time with his 9 year old daughter Scarlett.
"There's a few things I want to do, there's a few things that have been offered to me but I'm not sure whether it's the right time yet. I've been away so much last year that I want to spend some time at home with my daughter - the mundane normal every day things that I like to do with family and friends."
Neighbours airs on Channel 5 every weeknight at 5.30pm.
WATCH! The Shocking Soap Moments Of 2017: