Crowd Shocked As FAKE German Ryan Gosling Accepts Actor's Award With Dodgy Speech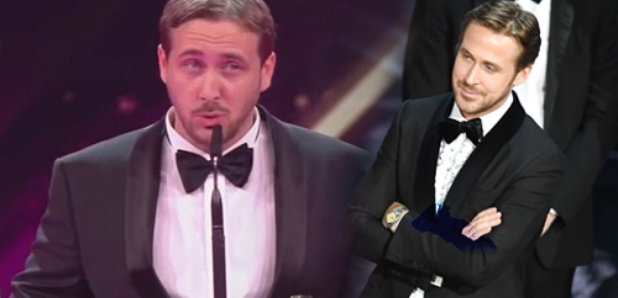 The star-studded audience at the Golden Kamera awards in Germany, were left baffled when the celebrity imposter took the stage.
Ryan Gosling appeared to continue his winning streak when he picked up a gong at an awards ceremony on Wednesday but his latest victory for his role in La La Land wasn't quite as it seemed because an imposter took to the stage to accept his award.
The star-studded audience, which included the likes of Nicole Kidman and Collin Farrell, were left baffled as the questionable 'lookalike' took to the stage to give a short acceptance speech at the Golden Kamera awards as part of a wind-up.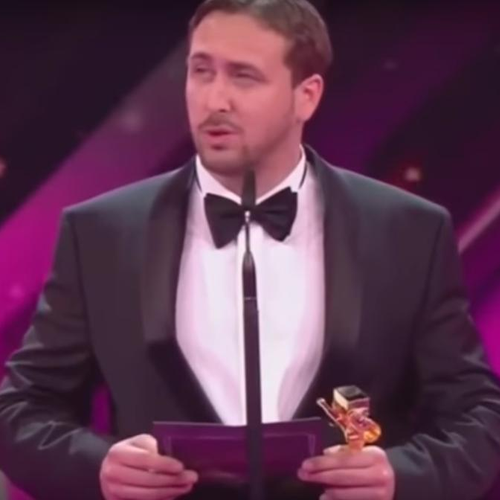 Picture: 2DF Productions
The glitzy ceremony is pretty much Germany's answer to the BAFTAs and while it honours home-grown talent, a number of Hollywood A-listers turn up to the event and usually win a gong.
However, the event was targeted by pranksters who decided they would throw a spanner in the works.
Two comedians, Joko Winterscheidt and Klaas Heufer-Umlauf, set up a fake agency and told show producers that they could get heart-throb Gosling to appear at the ceremony, on the condition he won an award.
It's not clear from the video whether the presenter is also in on the prank, but he seemed pretty excited to announce the arrival of "one of the hottest stars in Hollywood".
In a hilarious twist, the lookalike steps forward but it's quite clear that even though he bares some resemblance to Ryan, he is at best a poor imitation of the star.
What's more, he didn't even have an American accent!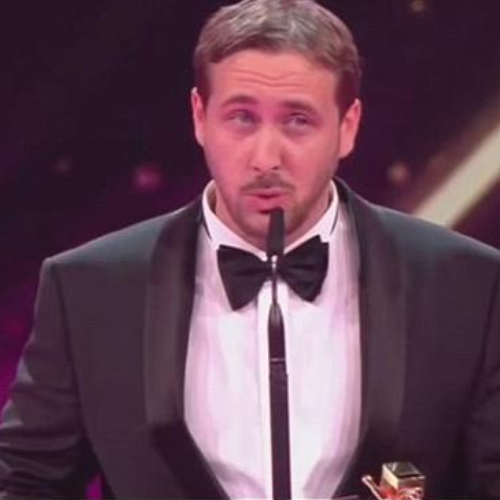 Picture: 2DF productions
The imposter, who has since been revealed as a chef from Munich, spoke in a thick German accent as he declared: "Good evening, I am Ryan Gosling! I dedicate this award to Joko and Klass, thank you very much. There is a saying in Hamburg, which is, 'bye, bye!"
The broadcaster's translator obviously had no clue about the prank; he continued to provide a voiceover in German, seemingly unaware of the situation.
Host Gaetjen sheepishly explained that there had been a mistake, and it's reported ceremony organisers have ordered a complete revision of security procedures following the gaffe.
HILARIOUS!