Did You Spot The Familiar Soap Star Waitress In Coronation Street? These Guys Had No Clue!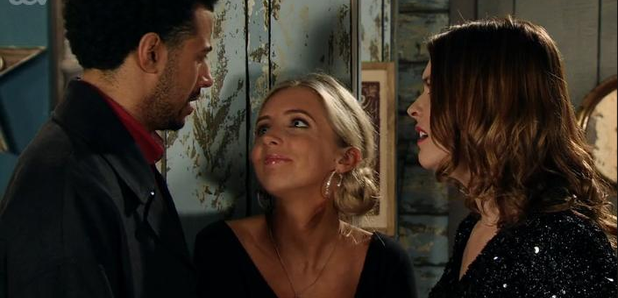 Coronation Street's new flirty waitress Nancy is no stranger to our TV screens. But just where have we seen her from before?
It's not surprising that The Bistro have had a few staff shortages this week with waiter Andy being murdered and Steff jetting off non-the-wiser. But their choice in replacement, a flirtacious waitress named Nancy, had viewers questioning more than her serving skills.
The familiar looking face was seen waiting tables at the Bistro before introducing herself to character Luke Britton as Nancy.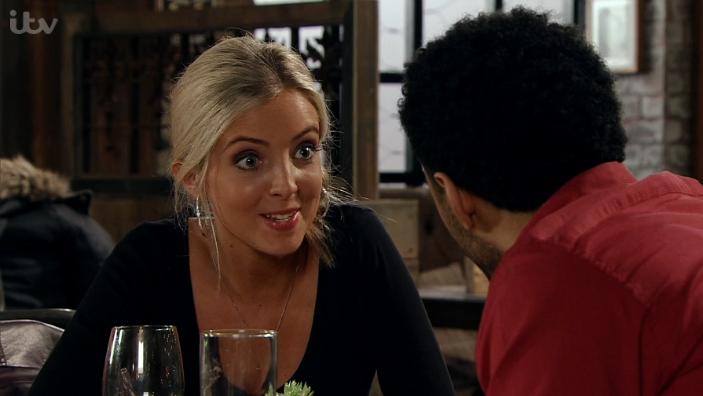 It appeared that the pair already knew each other from previous encounters, with the blonde waitress revealing that they had been on a date a little while ago.
After asking mechanic Luke why he didn't call, Nancy soon turned her attention to new love interest Tracy.
"I thought you said we had a good time." She said,"It's OK. So. Is this the girlfriend you were telling me about?"
"Actually, at this present time I'm not sure what she is," Luke replied before Nancy saw her window of opportunity, saying "I get off at 9".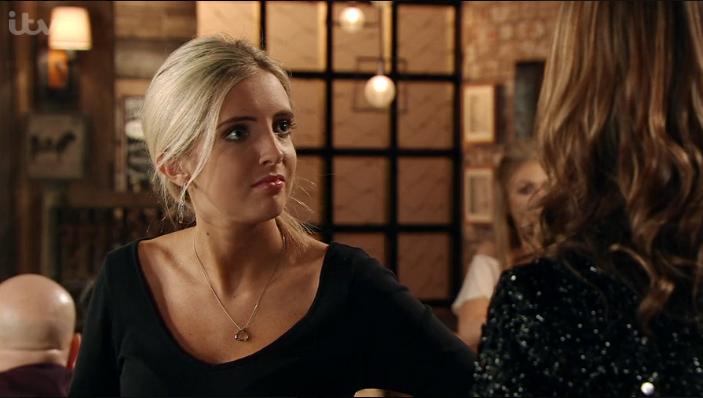 So just where have we seen this star before? It turns out that actress Alice Barlow - no relation Tracy and Steve Barlow on the cobbles by the way - used to play character Rae Wilson in Channel 4's Hollyoaks! After joining the cast back in 2009, Rae was killed off of the soap in 2011.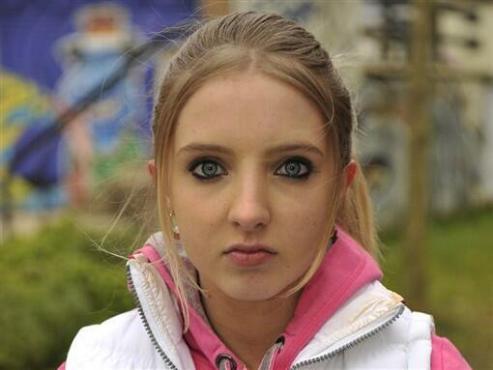 The 25-year-old also went on to star in other programs including comedic drama Benidorm, ITV's Crime Stories, Drifters and Casualty before venturing off into singing on the TV talent show, The Voice UK in 2013.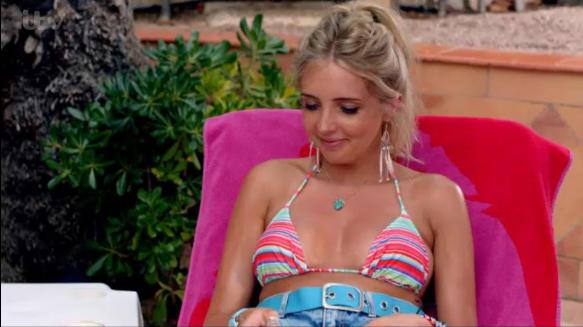 But not all viewers caught on to the the actress's glowing TV reel, with many still scratching their heads and taking to Twitter wth their guesses.
Pmsl the new waitress on Corrie looks like Tiffany Trump . #CoronationStreet #TiffanyTrump

— Lowri † (@itsLowritbh) January 27, 2017
The waitress looks like someone from the X Factor?!?! Can't think of her name though #Corrie

— Audge TV (@Audge_TV) January 27, 2017
Yo who's that new waitress at Nick's Bistro!? #coronationstreet #corrie

— Matt Sadler (@MattWShore) January 27, 2017
Where have I seen the new waitress in the bistro from before? #Corrie

— Lesley (@saltedsnowflake) January 27, 2017
The new waitress in Corrie is HOT

— John Oconnor (@aussierules13) January 27, 2017
We wonder just how long this waitress will last...