Unseen Family Footage Of Kim Kardashian Is Giving Us Unexpected Mum Goals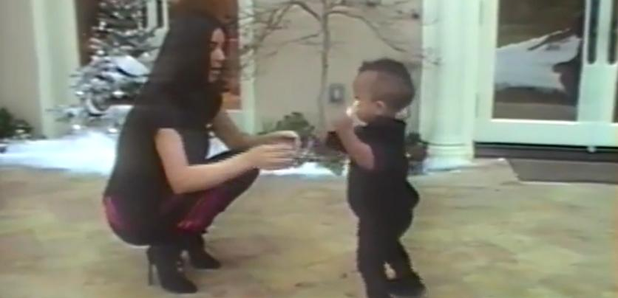 After months of silence, Kim Kardashian has finally marked her return to social media with an adorable compilation video of previously unseen family footage.
Kim Kardashian has taken a break from social media in recent months after she was robbed at gunpoint in her hotel room in Paris back in October 2015.
The move not to document the horrific ordeal has been unexpected and somewhat out of character for the 36-year-old Selfie Queen.
Now, after three long months of silence, the starlet has marked her return to social media with a compilation of beautiful never-before-seen family footage - and we can't stop watching.
The reality TV star first posted an adorable family photo of herself, her rapper husband Kanye West and their two children, North, three, and Saint, one, to Instagram and Twitter. She then followed up the post by publishing the video compilation to her website, kimkardashianwest.com.
The video, which features never-before-seen footage, shows doting parents Kim and Kanye playing at home with their children, Kim sliding down a snowy slope on a toboggan whilst holding on to North and the family supporting Kanye at one of his concerts. It even shows Saint throwing up on Kanye!
Set to a soundtrack of Jeremih's Paradise, the footage paints a picture of an enviable and blissful family life. Kim revealed that the video had actually been a gift from Kanye, telling fans, "Kanye made me two versions for my Christmas present".
The latter few months of 2016 have been tumultuous for the Kardashian-West household. Not only was Kim robbed of $8.5 million worth of jewellery at gunpoint, in November last year Kanye was rushed to hospital after a psychotic breakdown, believed to have been brought on by exhaustion.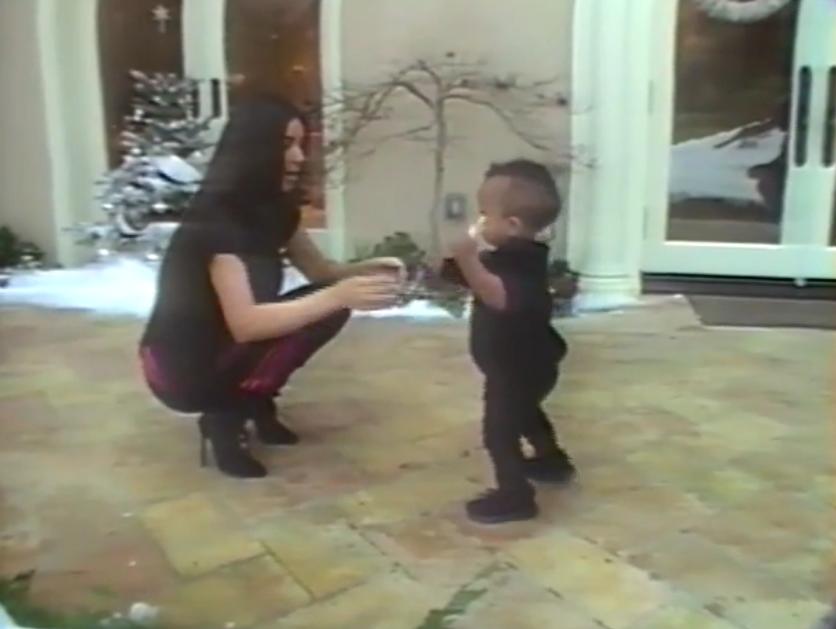 Picture | Kim Kardashian-West
After remaining largely out of the spotlight, Kim is apparently gearing up to make a return to work this month with a scheduled trip to Dubai.
The footage comes as a relief for fans amid claims the couple, who wed in May 2014, were calling it a day on their marriage.
If the video is to be believed, there is not doubt that these two care deeply for each other.