Fans Swoon Over Lee Ryan's Bad Boy Debut On EastEnders
19 April 2017, 11:28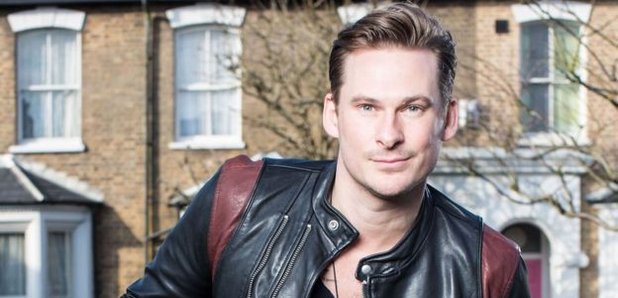 All rise! Lee Ryan's new character roared onto 'EasterEnders' on a MOTORBIKE last night - and fans are delighted!
Blue star Lee Ryan made his EastEnders debut by roaring onto Albert Square on a motorbike last night.
His character Woody, who has a penchant for leather jackets, wasted no time in getting behind the bar at the Queen Vic – much to the chagrin of the Carters, who returned home from Sylvie's funeral to find the Blue bad boy serving pints in their home.
Tina asked who on earth he was, to which Woody replied: "The answers to your prayers, love."
The cheeky devil!
It turns out that bar manager Woody has been hired by Linda to keep the boozer ticking over in the absence of Mick Carter, played by Danny Dyer. Mick's currently in Sofia, tending to his daughter Nancy, who has been involved in a car accident.
Lee's character said of Linda: "She's in Watford, Mick's in a place you can't pronounce, so she thought you needed a helping hand."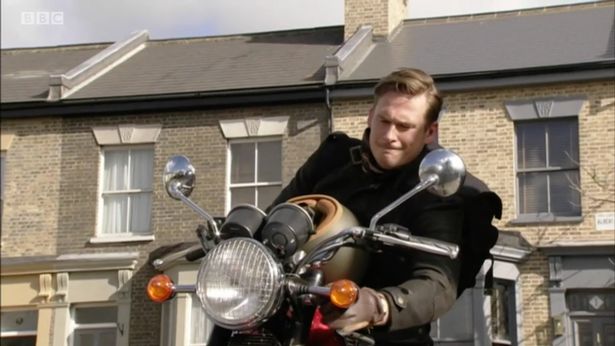 This comes after the news that Danny Dyer and Lee Ryan's characters will have a bust-up when Mick's character is reintroduced to the soap. Danny has a little time off for personal reasons – some naughty fans poked fun at the seemingly haphazard scene in which he was written out – but his return looks set to be explosive.
Lee recently told Radio Times: "I am so excited to be part of the show. Woody is the best role I could have wished to play. He's a brilliant character, and it's clear he's been leading a full and colourful life. I can't wait for people to see what he's like for themselves."
He added: "Everyone at EastEnders has been so welcoming. I know some of the cast already so I'm sure we're going to have a lot of fun."
And we're sure we're going to have a lot of fun watching, Lee! This certainly enjoyed themselves...
Matt is loving it
Loving Lee Ryan already in EastEnders!

— Matt Dumas-Bowden (@mattdumas36) April 19, 2017
Alice is in heaven
@officialblue Lee Ryan on eastenders I've missed you're pretty little face x

— alice jessica (@alicefellows_) April 18, 2017
Tasha's having a right laugh
Lee Ryan in #Eastenders /p>— ~(@TashaTweeets) April 18, 2017
We're pretty sure Gary means this as a compliment...
When you think #Eastenders can't get more ridiculous, Lee Ryan rocks up on a Harley Davidson

— GaryLDN (@GaryLDN) April 18, 2017
@NieceyCM can't believe what she's seeing
Did I Really Just See Lee Ryan From Blue In #Eastenders

— niiece_eceiin (@NieceyCM) April 19, 2017
Keep your eyes peeled, @NieceyCM, because you will most definitely be seeing that sight again!