Your Favourite Board Game Is Going To Be Turned Into A Movie!
23 January 2018, 12:47 | Updated: 26 January 2018, 15:48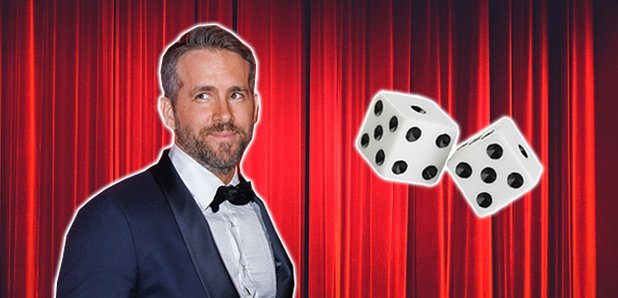 No, it's not Scrabble.
There's exciting news for all board game lovers as it is reported that Cluedo is set to become a movie.
If you're not familiar with Cluedo, firstly - HOW?! And secondly, here's the basics:
Each team member has to uncover the mystery by making their way around the board and lining up potential murder suspects with potential murder implements in potential murder locations.
It's a real tense affair.
So, naturally, the idea to make it into a thriller movie does sound pretty appealing.
There are already some big names linked to the future flick, with Hollywood star Ryan Reynolds set to produce it along with writers Rhett Reese and Paul Wernik, who scripted the nerdy-yet-funny Deadpool.
And the cherry on top is that Ryan Reynolds himself is also set to star in the film. Win!
Reynolds has had successes with various comic book film adaptations the past, and first became a popular face back in the early 90's when he appeared in classic TV show Sabrina The Teenage Witch.
The Hollywood hunk shares two children with wife Blake Lively, who are the epitome of couple goals.
It is expected that Cluedo will be live action, which is an increasingly popular genre for new movies. Disney really favour this approach - with recent remakes including Beauty And The Beast and Jungle Book.
Fox has made a three year 'first look' deal with Ryan Reynold's own production company 'Maximum Effort', but any other details remain unannounced.
We have a serious urge to get the board game out now!
WATCH! Tom Hanks And Meryl Streep Recreate Each Other's Iconic Movie Scenes: