Ferne McCann Has Chosen An Unusual Name For Her New Baby And Here's Why
6 November 2017, 11:36 | Updated: 6 November 2017, 11:48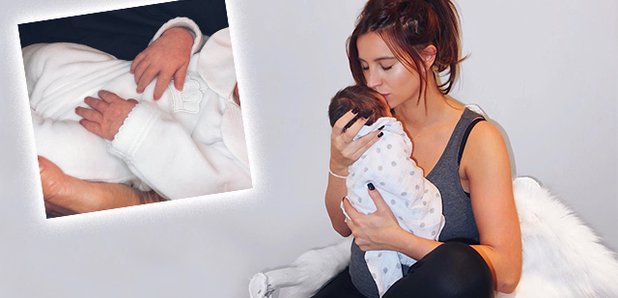 The TOWIE beauty has announced the name of her new arrival.
We were all so chuffed for Ferne McCann when news broke that she had welcomed her new baby safely into the world last week.
The Only Way Is Essex star gave birth to a little girl with her mum by her side and she will be heading into motherhood alone after distancing herself from her ex Arthur Collins who is accused of being a part of an acid attack in East London.
She has been very transparent throughout the pregnancy opening up about her feelings and hopes for the future and once again she has shared some touching news with fans; the name of the baby.
In a post uploaded to Instagram she shared an adorable snap with her little one alongside a caption that reads: "I thought today would be the perfect day to tell you all her name...meet Sunday".
They also posed in front of a cute banner that had the newborn's unusual name on.
Ferne is yet to confirm what date she actually gave birth, but we know she was a week early and it would make sense that the baby was possibly born a week before she posted this photo, on Sunday 29th October.
That sounds like the most plausible explanation for the moniker although, Ferne did reveal to OK! magazine that she had a couple of names in mind if she had a girl, so perhaps the day of the week has nothing to do with it after all!
Either way, it's a gorgeous name!