Ferne McCann Unveils Incredible Post Baby Body 3 Months After Giving Birth
6 February 2018, 11:52 | Updated: 24 January 2019, 11:59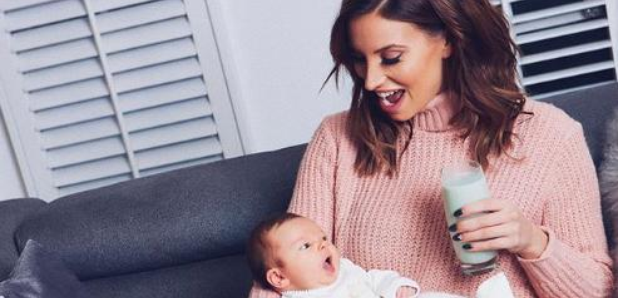 Ferne McCann's weight loss transformation is EVERYTHING.
It's only been 3 months since Ferne McCann gave birth to her gorgeous baby girl, 'Sunday' and her snap-back transformation is simply out of this world.
Taking to Snapchat, the TOWIE star posted before and after pictures, with one taken on the 3rd of January, and the other, February the 5th.
In the second, she shows off her new incredible toned physique and noticeably slimmer waistline.
Sharing a side view she added: "I feel amazing. So happy seeing these pics".
Her fellow TOWIE star Dan Osbourne later decided to share the snap on his own Instagram account, captioning it:
"#motivationmonday Well done to team mate and good friend @fernemccann @fernutrition for her 30 Day Challenge progress. You are looking a million and should be so proud of yourself."
Fans flooded the image with comments praising Fern on her transformation. One wrote: "That's amazing!! You look gorgeous. How did u do this?!"
Another added: "Excellent @fernemccann looking absolutely amazing!!! Well done."
Ferne was recently faced with a lot of backlash after "downing shots" at the NTA's while still breastfeeding Sunday.
She quickly however set the record straight on Snapchat, saying, "It wasn't a shot, it was a glass of Prosecco that comes with a cocktail,"
"I was having a cheers with Becks [Rebekah Vardy] to the NTAs. It was just a fun Boomerang, having a cheers. I had already expressed my milk so my mum could look after her for the evening, and I gave her [Sunday] one last quick feed in the hotel before."
Just ignore them, Ferne. And on a side note, you look amazing!
Watch more: