First Dates Hotel viewers in tears after unlucky in love cancer survivor gets 'friend zoned'
13 September 2018, 12:49 | Updated: 10 October 2018, 16:54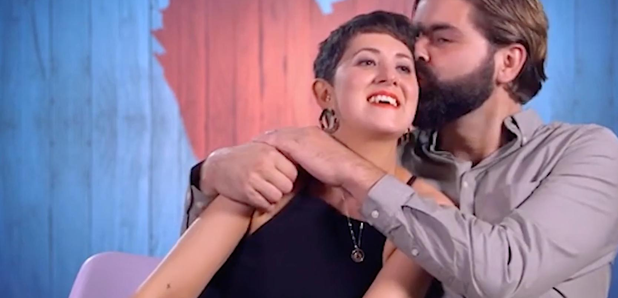 Though pair already knew each other, the male suitor felt there was no chemistry between them... and broke her heart in the process.
Viewers of Channel4 show First Dates Hotel were left in flood in tears after one of the contestants was 'friend-zoned' by her male suitor.
Breast cancer survivor Lauren, 33, was given the brush off by her 34-year-old date, Pat.
Despite seeming to have a good time, sharing a few laughs and jokes, and apparent chemistry between the two, Pat insisted there wasn't a spark between them.
After venturing to the hotel in Italy, Lauren and Pat, who were already good friends prior to the date, had a romantic evening together.
They laughed at 'creamy' dinner innuendos and the phallic shape of their desserts.
Lauren also opened up to Pat and candidly revealed how she was experiencing early-onset menopause since being diagnosed with breast cancer back in 2016.
But the jokes and personal insight were not enough to convince Pat there was a romantic future for the pair and he ended the evening by letting Lauren down as gently as he could.
However, despite telling Lauren that he "loves her" and admires all "the things [she's] doing" she was still devastated.
Putting on a brave face post-date, she joked that Pat didn't want to "reach across the table for a snog".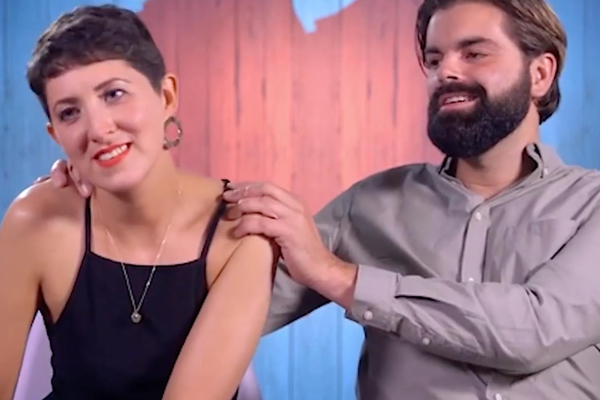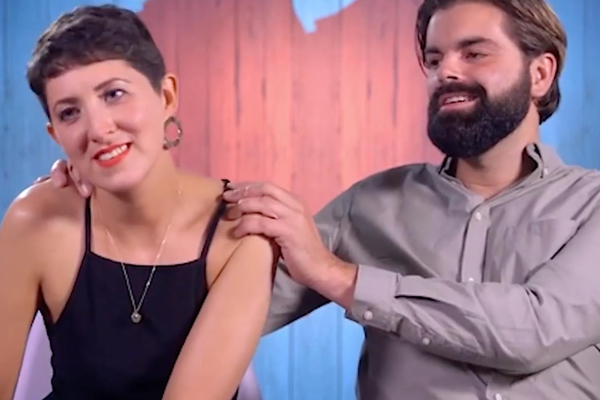 Pat let Lauren down gently but she was still upset
But in private she couldn't hide her disappointment and broke down in tears.
As she fought back tears, Lauren said she was "always the f****** friend".
She soon pulled herself together and appeared to take the 'friend-zoning' on the chin, saying: "I just want someone to walk in and see me, for me.
"I said I liked him and got knocked back, but I'll crack on, it is what it is. Dust yourself off girl."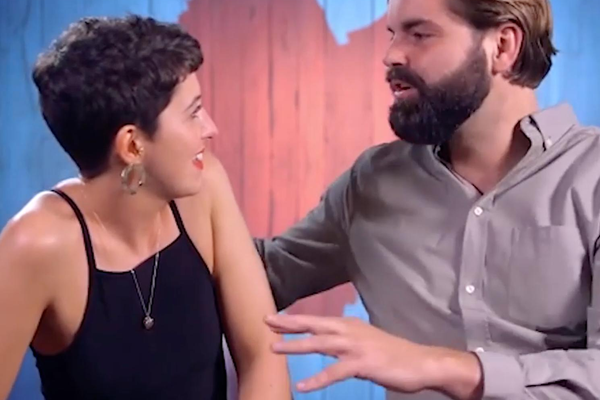 Pat felt there was no spark between the two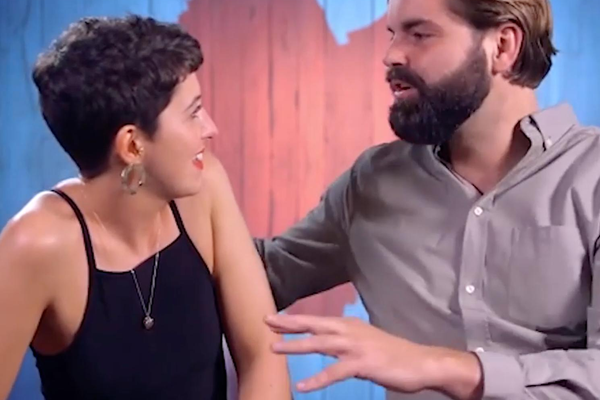 Her moment of vulnerability tugged on the heartstrings of viewers, who rallied behind her on Twitter.
One user wrote: "First time I've been genuinely heartbroken by First Dates Hotel. Lauren, you are a queen and I hope you find someone who sees that and treats you like one."
Another added: "I'm heartbroken for Lauren. Like, I'm actually crying with her. WHAT A WOMAN."
And one keen supporter said: "She's so beautiful and funny! Pat's loss. She'll definitely find someone, they should be queuing..."
Lauren is already well-known on social media thanks to her role as co-host of the You, Me and the Big C podcast alongside The Sun's Deborah James and late BBC presenter Rachael Bland - who sadly lost her battle with cancer last week.
Just a couple of years ago Lauren founded the Girl vs Cancer charity, aimed at "sticking the middle finger up at cancer".
She enlisted the assistance of a gaggle of social media influencers to wear a range of T-shirts designed specifically for the charity, with hilarious breast-related imagery and slogans.