WATCH: This Couple Met On Blind Date And Are Still Together 20 Years Later
16 June 2017, 11:40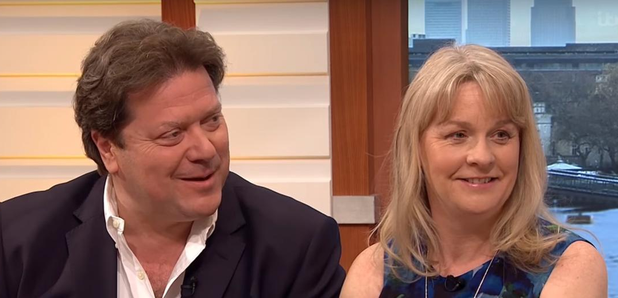 Let's hope there's another story like this when the show returns!
There was a time when online dating was considered a bit suspect, but now it's the norm. Yet there's one dating method that superseded Tinder: Blind Date, the fabulous game show that saw the late, great Cilla Black match up singles to the delight of a studio audience. It's coming back to our TV screens soon, of course, and this time will be hosted by Cilla's old mate and all round lovely man Paul O'Grady.
A good time, then, to catch up with a couple who found true love on the show. Enter Alex and Sue Tatham, who were married in 1991, having met when Cilla hooked them up in 1988. They were the show's first married couple and even have two grown-up children!
When the couple appeared on today's episode of Good Morning Britain, Sue explained: 'When the screen went back I had never met him before, I was thinking "I hope he's taller than me" and I'd borrowed a pair of flat shoes just in case. But he was taller than me and it was fine, and he was lovely."
Alex added: "The two other girls came past the screen and I thought "well that's just wonderful, surely the girl I've picked is going to be absolutely fantastic". And we hit it off straight away – as we walked off we were saying "what a wonderful day, we're going to be friends for life".'
Heart-warming! The couple' daughter, Emily, admitted that she had mixed feelings about her mum and dad's meet-cute.
"It's lovely," she said, "because I get to see the first time my parents ever laid eyes on each other,' she explained. 'But there's also an entire episode of television where my 20-year-old parents are flirting with each other behind a screen."
We can see how that might be a bit awkward, but it's still a lovely story!