Harry Potter Fans Rejoice! A Flying Car Is ACTUALLY On It's Way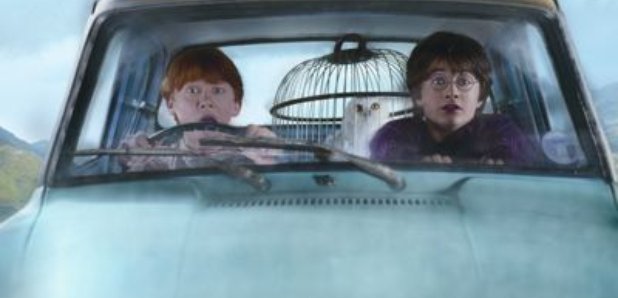 If you grew up reading the Harry Potter books then the prospect of a flying car is EVERYTHING.
Brace yourselves!
The world could be saying 'hello' to flying cars much sooner than you think as the first footage of the winged motor has been revealed.
Kitty Hawk is the "flying car" company that's financially backed by Google founder Larry Page and they unveiled their prototype this week.
Okay, we admit, it's not quite as fancy as the blue Ford Anglia recklessly driven by Harry Potter and Ron Weasley in J.K Rowling's classic novels, but it does the job.
The nifty vehicle all-electric aircraft" that is designed to operate over water and doesn't require a pilot's license to fly.
What's more, learning to drive a flying car could be easier than driving an actual car!
Inventors have promised that hopefuls will be able to learn how to use the car in a matter of minutes.
Kitty Hawk hasn't said exactly what the Flyer is for, nor has it set a price for the retail version.
But the company is hoping to entice eager pilots with a $100 three-year membership that offers priority placement on a waiting list, company-branded gear, and exclusive access to a flight simulator and company events.
Members will also get a $2,000 discount off the eventual retail price, which indicates a hefty price tag.
Now for the bad news.
While The Flyer is considered to be an Ultralight aircraft per FAA regulations and no pilot license is required, Kitty Hawk says that there are no plans to ship the vehicle outside the US.
What?! So disappointing.