There Was A 'Halloween Week' On The French GBBO And It Looked GROSS!
1 November 2017, 13:22 | Updated: 1 November 2017, 13:24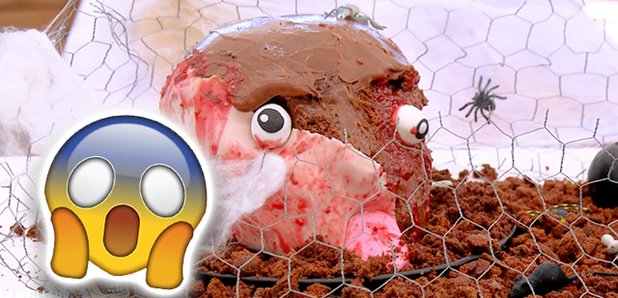 Who knew gore could taste so good?!
Whether you watched this year's Great British Bake Off or not - you probably found out who won...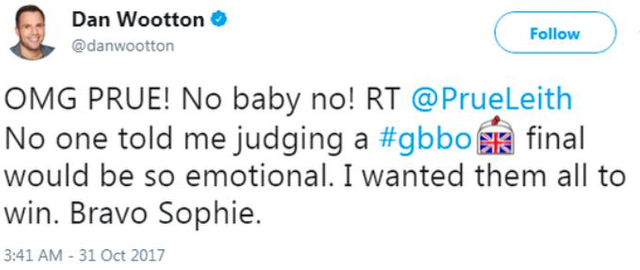 (It's okay Prue, we forgive you...just).
The 2017 series saw a whole heap of new challenges that had never been attempted before in the Bake Off tent - 'Forgotten Bakes' and 'Italian Week' to name but a few. But it seems that the French version of GBBO totally trumped ours, as they had a HALLOWEEN themed week.
WATCH: 5 Of The Naughtiest Bake Off Innuendos:

Le Meilleur Pâtissier (which translates as The Best Baker) saw a whole array of edible gore, including head-shaped bake which involved cutting off the top to eat the brain inside.
Vous étiez très nombreux à frissonner de plaisir devant #LMP #Halloween hier. Merci ! Pour les autres https://t.co/PgCKql1rf9 pic.twitter.com/mo6nvpn0Ed

— LeMeilleurPâtissier (@LMP_M6) October 25, 2017
There were also some edible fingers:
And a coffin full of something red and gross:
Des scènes d'horreur sous la tente #LMP #Halloween pic.twitter.com/JtgTFO0MbH

— LeMeilleurPâtissier (@LMP_M6) October 24, 2017
WHY was this not a thing here?! We think Paul and Prue would've LOVED a mouthful of zombie brains...
Glad you agree with us Paul!
And we're pretty sure we could watch the French version without ANY spoilers too.
(Sorry Prue, on second thoughts we're still a bit bitter. Time's a healer though...)
The producers definitely missed a trick (and possibly some very tasty treats) on this one!