Matt Le Blanc Just Proved That Joey And Chandler ARE BFF'S In Real Life!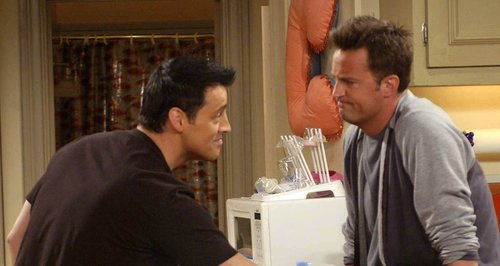 "I'll be there for youuuuuu..."
While we all looked up to 'Friends' as the ultimate friendship goals, the cast of the 90s hit show have since been rocked by rumours that they don't actually get along.
To add more fuel to the fire, Matthew Perry seemingly snubbed the first TV reunion between the cast in over a decade when he failed to show up to the NBC special earlier this year - crashing our hopes YET again!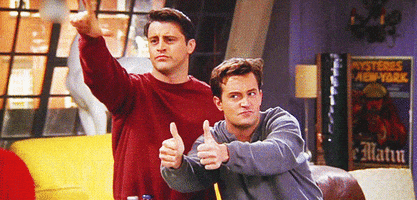 Now, Mat Le Blanc has quashed rumours of any beef between the cast and insists he is actually really good friends with Matthew Perry, much like their respective characters in the series Joey Tribbiani and Chandler Bing.
When asked if he still keeps in touch with his former co-star during a recent Q&A for his new show on CBS, 'Man With a Plan', Le Blanc said: " I saw him yesterday," LeBlanc said, "He's great. I love that guy."
AWW!
What were we even worried about? Nice to know there is no love lost between the pair.