There's A Friends Spin-Off In The Works And We Can't WAIT!
24 June 2017, 10:38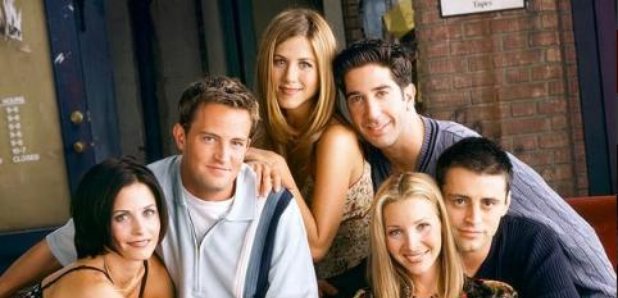 We can hear the sounds of 'smelly cat, smelly cat' already!
Our TV sets have never fully recovered since the departure of Ross, Rachel, Phoebe, Chandler, Joey and Monica; but now Friends fans can get excited once more as a spin-off could be in the works.
According to InTouch, actress Lisa Kudrow who plays Phoebe Buffay and Friends creator Marta Kauffman have been in talks about a possible spin-off for the quirky character.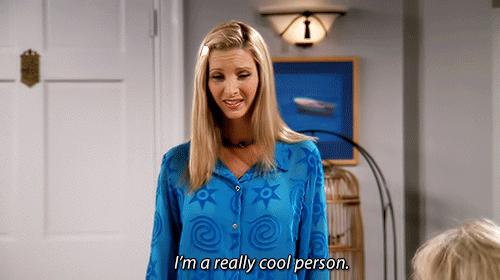 The pair are already working together on Netflix's Grace and Frankie, so they have had plenty of time to swap ideas in between sets.
According to an insider, Lisa's Character Phoebe "would probably be divorced now and living back in NYC. It's only natural that she would occasionally bump into her old Central Perk gang,"
'So does that mean we'll get to catch up on all the old characters too?' we hear you say.
It definitely looks that way!
The source revealed that the aim is to get Lisa, Jennifer Aniston, Courteney Cox, Matt LeBlanc, David Schwimmer and Matt Perry back together again for one penultimate episode.Yay!!
"It would be an epic TV moment. If there's anyone that can make that happen, it's Lisa."
Go on Lisa, you can do it! Think of the fans.
It's been over 10 years since the last episode of the 10 series show aired and fans were left on a cliffhanger with Ross getting off that plane.
And presuming Ross actor David Schwimmer hasn't stayed at the airport for the last decade, we're pretty excited to find out where everyone else's lives ended up.
Matt LeBlanc gave us a taster of what the upcoming Friends spin-off might look like after starring in two seasons of Joey (in the same apartment mind you).
But with Matt fulfilling his need for speed as the frontman for Top Gear, we're in need of a another Friends top up.
Hopefully Matt and the rest of the cast can find time to make all our TV dreams come true and reunite the friends for one last coffee.
We'll have to wait and see.