Gabby Allen reveals she rang Jacqueline Jossa after Dan Osborne 'affair' claims
20 August 2018, 10:41 | Updated: 19 October 2018, 19:02
The Love Island star was accused of having a fling with her married Celebrity Big Brother co-star Dan Osborne while they were away working a few months ago.
Gabby Allen rang pregnant Jacqueline Jossa to deny sleeping with her husband.
All eyes have been on Love Island star Gabby, 26, and Dan Osborne, 26, since they entered the Celebrity Big Brother house last week.
The pair were accused of having a fling while attending a fitness bootcamp in Marbella earlier this year - but Gabby claims that the false rumours were started by her ex-boyfriend Marcel Somerville.
The rumours of an affair then sparked Dan's separation from wife, former EastEnders star Jacqueline, 25, - who was eight months pregnant with their second daughter.
During Sunday night's episode, Gabby revealed she spoke to Jacqueline to set the record straight.
The topic of conversation was brought up by her fellow housemate Natalie Nunn who brought up the accusations around Dan and Gabby.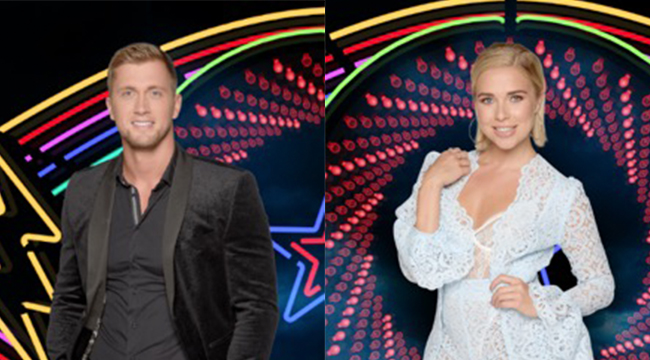 Picture: Channel 5/Big Brother
Gabby responded: "That was in the press because my ex boyfriend said we did."
Natalie defended the question saying "I was just trying to see if it was true. Listen, I don't know, I'm just keeping it real."
Gabby still seemed a little taken aback by Natalie's curiosity and said: "Dan is married and has been ever since I've known him and they were still together when I met him."
She said: "I spoke to his wife [Jacqueline Jossa] and everything. I said to her: 'I just want to let you know, nothing happened.'"
And if that wasn't enough, Gabby also put the rumours to bed revealing that she's seeing someone new at the moment.
However, Dan has described himself as "single" - prompting further questions about the state of his 14-month marriage.