Gary Barlow reveals he's still "shaken up" after Bali earthquake that killed 100
7 August 2018, 09:25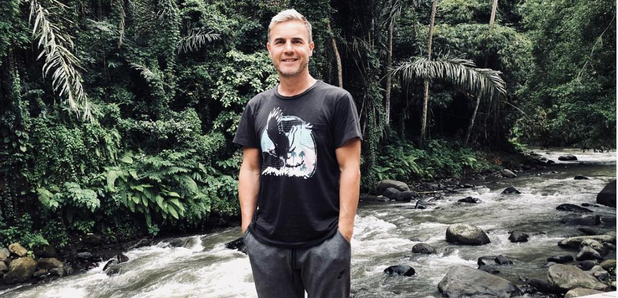 The Take That star revealed he is safe but a little shaken up after experiencing Sunday's powerful Indonesian earthquake while holidaying on the island.
Gary described the tremors that shook the islands of Bali and Lombok as "deep and raw" after experiencing several aftershocks and sent his prayers to those who have been affected with a emotional message on Twitter.
Tweeting to his 4.3 million followers, he penned: "This morning I bumped into so many British families leaving Bali."
"How lucky we are to have that choice. I've had the misfortune of being in 7 earthquakes but none have felt more deep and raw as last nights. Followed by numerous after shocks. Praying for everyone affected."
Thank you for your concern - we're all fine - a bit shaken up

— Gary Barlow (@GaryBarlow) 5 August 2018
The earthquake was 7.0 in magnitude and soon after the incident he took to Twitter to reassure concerned fans that he was doing okay.
"Thank you for your concern - we're all fine - a bit shaken up."
The 'Let It Shine' singer had been spending time in Bali over the past few weeks, and expressed his sadness over the devastation the earthquake would cause to the island.
"Thank you Bali for a peaceful and meaningful break. Such a shame it all came to an abrupt end. Praying for the beautiful people of this region who've been affected."
Gary wasn't the only star to have been affected, as Chrissy Tiegen also revealed she had experienced the earthquake while holidaying with her husband John Legend, and their two children Luna, two and Miles, two months.
The earthquake has promoted tsunami warnings on some parts of the island including: North Lombok, East and North Bali, the north side of East Java, Southeast Madura, South Kalimantan, and South Sulawesi.
It also comes just a week after another 6.0 magnitude earthquake rocked the island, killing 14 people and injuring at least 162.