Gary Barlow Strips NAKED For His Theatre Play 'The Girls'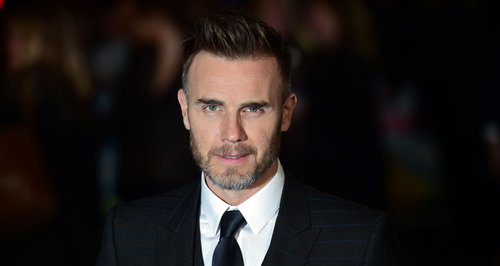 The Take That star bares all for his latest musical production!
We've all seen the film where Julie Walters and Helen Mirren convince a band of ladies from the Women's Institute to pose naked for a calendar in order to raise money for a new sofa for the relatives room at the local hospital, in memory of Annie's (Julie Walters) husband.
It's based on a true story and has since been made in to a play and now a musical, The Girls, written by Tim Firth and Gary Barlow himself.
Having already performed in the village hall in Burnsall, Yorkshire (where the story is set) and then touring in Leeds and Bradford, it would seem that the ladies are fed up of stripping off and told Gary and Tim to bare all instead! And it would appear that they've obliged all too easily.
The Girls is inspired by the true story of a group of ladies who to date raised over £4million for Bloodwise. This musical comedy shows life in their Yorkshire village, how it happened, the effect on husbands, sons and daughters, and how a group of ordinary ladies achieved something extraordinary.
If this sounds like the kind of play for you then here's all you need to know. Tickets for The Girls are on sale now, with reduced prices for previews, which start at the Phoenix Theatre on January 28. Seats between then and its first night on February 21 will sell for between £25 and £55, and thereafter from £29.50 to £69.50 .