Gary Barlow's Son Looks Like A Throwback From His Take That Days And Fans Are Shocked!
18 August 2017, 09:57 | Updated: 18 August 2017, 10:04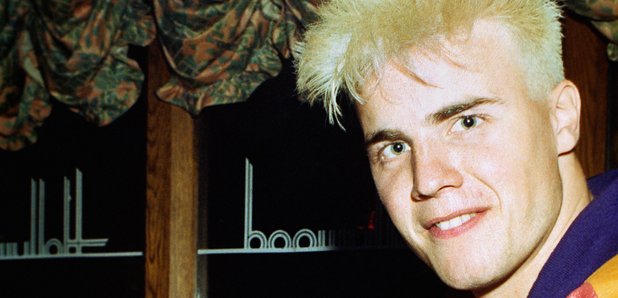 Fans of Take That were left more than confused on Thursday, after Gary Barlow posted a birthday tribute to his son.
Followers on his Instagram were delighted to see a throwback snap of the star from 25 years ago, only to realise it wasn't actually him, it was his 17-year-old son Daniel.
The teenager, who appears to be a good foot taller than his dad, bears a striking resemblance to how the Take That star used to look during his glory days with the band in the early 90s.
Sharing a selfie standing proudly next to his (not so) mini-me, Gary wished Daniel a happy 17th birthday, and the picture appears prove the apple doesn't fall far from the tree.
Daniel is the spitting image of his famous father, with his blonde hair cut into short back and sides, and even sports what looks like a 90s style tattoo on his right arm – which we are hoping is just a bit of holiday henna!
Fans couldn't get enough of their similarities and flooded the post with comments.
One commented: "Thought this was a #TBT. Then I looked to the right."
Another said: "lol I though you photoshopped on to a younger you and more mature you, Happy birthday Daniel xx"
The teenager is the eldest son of Gary and wife Dawn, who tied the knot in 2000, and looks set to be even better looking than his dad!