Gemma Collins Slammed This Strictly Judge After His Cruel Comment About Her
27 December 2017, 08:39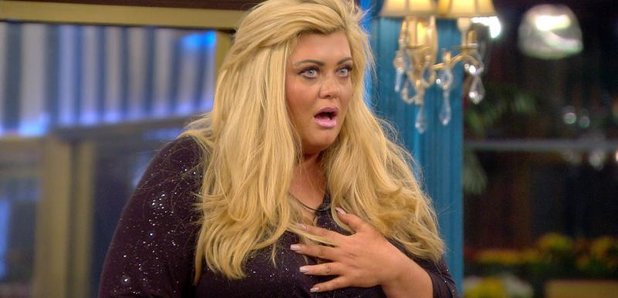 The TOWIE beauty was not impressed by the comment!
Gemma Collins has hit back at Craig Revel-Horwood after he claimed she wasn't "high calibre" enough to take part in Strictly Come Dancing.
The 36-year-old reality star who often shared snaps on Instagram of herself dancing when she was younger has made no secret of her desire to join the cast of the BBC Latin and ballroom dance competition.
But her dream was seemingly dashed last month when Craig - who sits on the judging panel for the show - claimed she wasn't famous enough to even be considered for the line-up.
But Gemma has one of the thickest skins on showbiz and wasn't hurt by his comments instead finding them "funny" and is still determined to bag a spot on next year's series.
Speaking to The Sun newspaper, she said: "I find his comment funny.
"I'm not low rent, Craig. We've all got to start somewhere and it's a shame to just knock someone out of giving them a chance because they don't think I'm high calibre enough.
"Well I'm sorry I wasn't born with a silver spoon in my mouth but I get 2.2million hits on my social media. Where did he start?
"He was just a dancer and I was just a girl from Romford once. I'm not being funny, a couple more years who knows? I could be sitting drinking tea with Madonna.
Read More: Gemma Collins Brands The Night She Wore THAT Dress The 'Worst Evening Ever'
"If anything, I'd probably bring a different audience to the BBC. It'll be called the BGC by the time I've finished with rumba-ing it up."
The comments come after 52-year-old Craig who is the Simon Cowell of the dance world with his scathing words admitted the blonde beauty would be "fun" on the show.
However, he claimed there wouldn't be any chance of her wiggling her way into the line-up because bosses don't tend to go for reality TV stars when choosing their stars.
We'd LOVE them to make an exception for Gemma.
He said: "Gemma Collins would be fun on the show but it's not very often that we have reality stars take to the ballroom. We generally have people of a higher calibre than that."
Lets hope and pray that the GC will make it to Blackpool next year!