George And Amal Clooney Promise To Give Up This One Thing During Pregnancy
9 March 2017, 10:05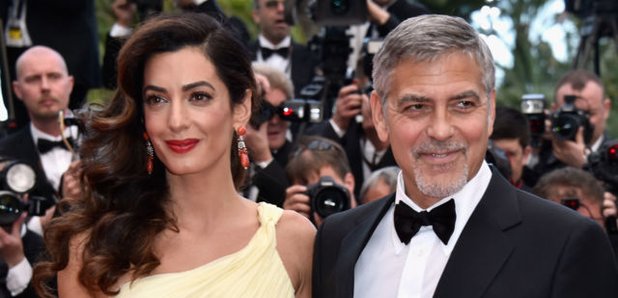 The Clooney's have announced that they are expecting twins but taking parenthood seriously, they've made a promise to not do this one thing until the babies arrive.
There comes a point during one's pregnancy when you've just got to accept that you can't do everything you used to, you know, thanks to that great big bump. Things like bending over, lifting heavy objects and going for a run just can't be done when you're carrying a small human below your chest.
So when Amal Clooney fell pregnant with twins, she and George took the sensible decision to give up visiting, wait for it... dangerous, war torn countries.
Picture | Getty
The 39-year-old human rights lawyer Amal and her Hollywood actor and NGO founder husband George, 55, are often visiting countries of conflict for their work.
Amal doesn't hide the fact that she's grateful that her marriage has brought her work into the spotlight.
She said: "I mean, there's lot of my work that takes place behind closed doors that is not ever seen. I think if there are more people who now understand what's happening about the Yazidis and ISIS, and if there can be some action that results from that, that can help those clients, then I think it's a really good thing to give that case the extra publicity that it may get."
It's a little bit beyond anything you'd expect your average parents-to-be to give up. Nevertheless, when you have dedicated much of your life to raising awareness of some of the most devastating human rights violations facing our planet, you are entitled to a break, right?
George said: "We decided to be much more responsible, to avoid the danger. I will not go to South Sudan anymore and or the Congo [and] Amal will no longer go to Iraq and she will avoid places where she knows she is not welcome.
"Before, I did not care. I would even say that there was a pretty exciting side to going where no reporter had ever been.
"How can we not be anxious when faced with this immense responsibility? To give birth to a child in this world - never mind two! We are very happy, very excited, but also a bit nervous, it's normal."
Yep, that's right George. Real normal.