George Clooney Gave This 87-Year-Old Woman An Adorable Birthday Surprise!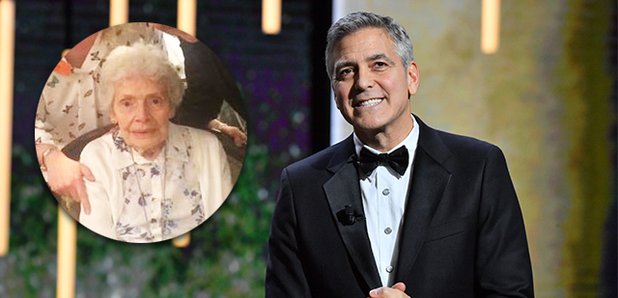 He surprised mega fan Pat Adams at her retirement home in Reading.
George Clooney proved himself to be the world's greatest gent yet again!
The 55-year-old actor paid a visit to Pat Adams, a resident at the Sunrise Sonning Retirement and Assisted Living Facility in Reading, Berkshire, South East England, to celebrate her special day on Sunday after she had told staff members how fond she was of the silver fox.
A colleague at the residential home shared a picture of Pat with her idol on their official Facebook account, which was captioned: "The lady in the picture, loves George Clooney and mentions every day how she would love to meet him, especially as he lives so near to where I work."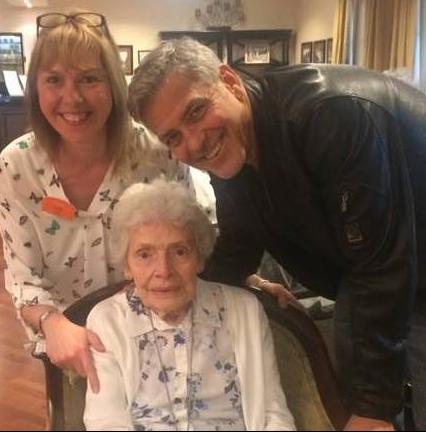 Picture: Linda Jones, Facebook
"So, letters have been sent asking would it be possible for her dream to come true?"
And the 'Ocean's Eleven' star made sure not to come empty handed bringing along a card and a bouquet of flowers to give to Pat, which made the visit "extra special".
The post continued: "What was extra special it was her birthday in the week. He bought a card and a lovely bunch of flowers."
Another worker at the centre, Malcolm Hague, also took to social media to share the news.
Alongside the picture of the American hunk and Pat, which was posted on his Twitter account, he wrote: "Special visitor for Pat @SianHammer @SunriseSrUK @SandsAnge #dreamscometrue (sic)."
George's appearance even came as a shock to the rest of the staff who weren't in on the surprise!
One care worker posted on Facebook: "He popped in today, while I was on shift. We didn't know he was coming!
"I answered the door, lucky I hadn't diverted calls on the Dec phone, as someone else could have answered it!!!!"
That's certainly not what you expect to see when you head into work in the morning!
George, you're welcome to pop round to our office any time...