George Clooney rushed to hospital after car crash in Sardinia
10 July 2018, 10:46 | Updated: 10 July 2018, 13:51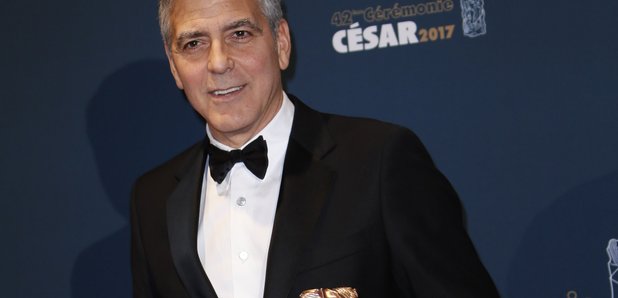 George Clooney 'smashed in to a windscreen' when his scooter collided with a car in Sardinia.
George Clooney has been rushed to hospital after his scooter collided with a car in Sardinia, local media report.
The 57-year-old was travelling to the set of his new TV show Catch 22 in Costa Corallina when a car turned and struck him.
Italian paper La Nuova reported that he was rushed to the emergency room at John Paul II Hospital, but he is not believed to be seriously hurt.
They claim that he injured his pelvis in the smash, but after being x-rayed was sent home.
George Clooney all'ospedale: con la sua moto è finito contro un'auto che stava svoltando https://t.co/yG2jA4OomJ pic.twitter.com/MqZDD7oKpU

— La Nuova Sardegna (@lanuovasardegna) July 10, 2018
Wife Amal, 40, came to collect him and the couple left in a chauffeur-driven car.
The paper also tweeted a photo of his scooter abandoned by the side of the road with a Mercedes estate car just feet away.
On close inspection it is clear that the windscreen is smashed, which might have been caused by the incident.
George relocated his family to the idyllic Italian island for the summer to direct the forthcoming TV mini series.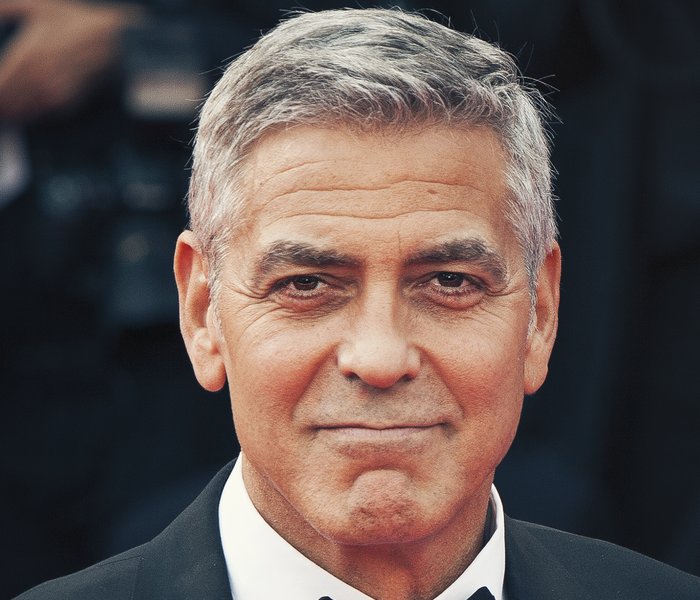 Based on Joseph Heller's classic novel, it will be broadcast in the UK on Channel 4.
George and Amal were seen arrive in the island on a private jet at the end of June with their twins Alexander and Ella.
Earlier that month George was seen driving around the island on a scooter with Amal clinging on tightly behind him.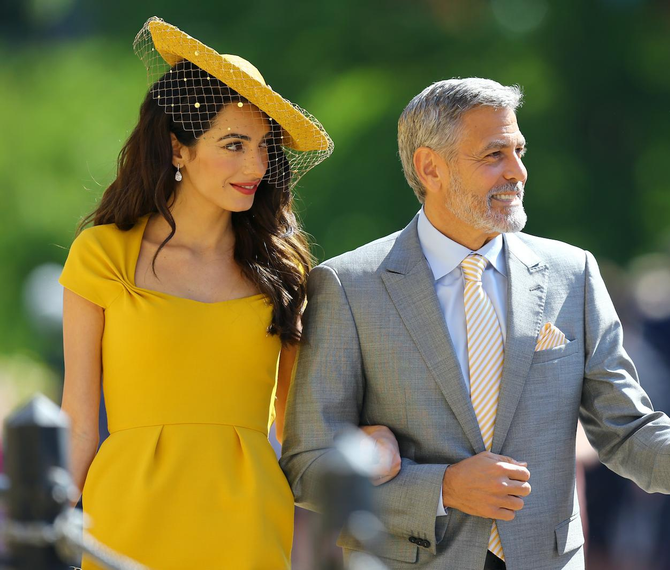 George and Amal Clooney pictured at the Royal Wedding in May 2018 (Image: Getty)
It's not just the Clooneys spending the summer in Italy, George's parents and Amal's mum were also seen arriving on separate flights.
Italy is an important place for Amal and George.
They met when she attended one of his parties at his Lake Como mansion, and wed in Venice a year later.
In 2007, George was injured after a car clipped his motorbike on a road crossing the Hudson River from New York. He suffered a broken rib and scrapes, while his passenger - then-girlfriend Sarah Larson - broke her foot.