George Clooney Has Firmly Put To Bed All Those IVF Rumours
7 September 2017, 11:20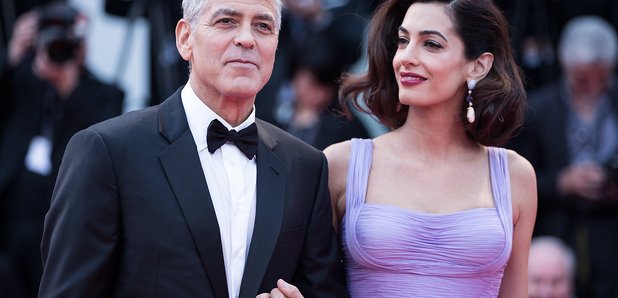 The actor revealed how his wife Amal Clooney in fact got pregnant without the help of IVF treatment.
First time father George Clooney spoke about his adventures in fatherhood in a recent interview with The Hollywood Reporter and cleared up the rumours that his children were conceived using IVF.
George revealed that he and his wife Amal never intentionally planned on kids that soon or even at all before their wedding.
He said "We didn't plan on it. We never talked about it until after we were married, which is funny.
"… And then, after the wedding, Amal and I were talking and we just felt we'd gotten very lucky, both of us, and we should share whatever good luck we've got. It would seem self-centred to just have that belong to us."
You can imagine the couples surprise when they headed to the doctor and found out Amal was actually expecting not one baby, but twins!
"He goes, 'Well, there's one.' And I said, 'Great.' And then he goes, 'And there's the second one.' And I was like, 'What?' We just sat there, staring at that piece of paper they give you, and I kept thinking there was a mistake."
We can imagine that news took a bit of time to sink in but it sounds like the happy couple have taken to parenting like ducks to water with George admitting that he is "a good diaper guy".
He joked "My house is filled with the warm sounds of babies crying. You should see when my friends show up and see me change a diaper, the laughter that comes from them. I go, 'I know, I know.' I've given them so much s*** for so many years, I deserve every bit of it."
Glad to hear you're getting stuck in George!