George Martin Dies Aged 90: Stars Lead Tributes To "Fifth Beatle"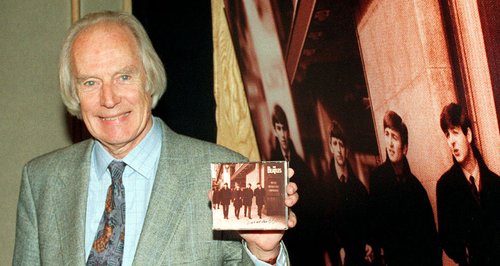 The Beatles' record producer Sir George Martin has died at the age of 90, according to Ringo Starr.
Confirming the news on Twitter, Starr wrote: "God bless George Martin peace and love to Judy and his family ... Thank you for all your love and kindness George peace and love xx."
"@ringostarrmusic: Thank you for all your love and kindness George peace and love xx pic.twitter.com/b6RYGVuv0q".

— Simon Cole (@CCLeicsPolice) March 9, 2016
Sir George had been nicknamed "the fifth Beatle" for his work with the Liverpudlian band. Sean Ono Lennon, son of John and Yoko, posted an Instagram picture of Sir George with the caption: "R.I.P. George Martin. I'm so gutted I don't have many words. Thinking of Judy and Giles and family. Love Always, Sean."
Another northern music icon, Liam Gallagher, has also expressed his condolences on Twitter, simply writing: "Sir George Martin RIP LG x".
Sir George Martin RIP LG x

— Liam Gallagher (@liamgallagher) March 9, 2016
His long and successful career began in 1950 after he concluded his studies at the Guildhall School of Music, and worked as a professional oboist. Sir George became head of the Parlophone music label in 1955, and went on to sign The Beatles in 1962, enjoying 17 chart-topping hits with the band.
The legends are really going home! Visionary producer of #TheBeatles, George Martin (1926-2016). pic.twitter.com/X8sVf9iNQ7

— Lenny Kravitz (@LennyKravitz) March 9, 2016
He recalled meeting the quartet for the first time and realising their potential. "I liked them as people apart from anything else, and I was convinced that we had the makings of a hit group," he said.
But he was not convinced they had songwriting ability. "As composers, they didn't rate. They hadn't shown me that they could write anything at all," he told Melody Maker.
"Love Me Do I thought was pretty poor, but it was the best we could do."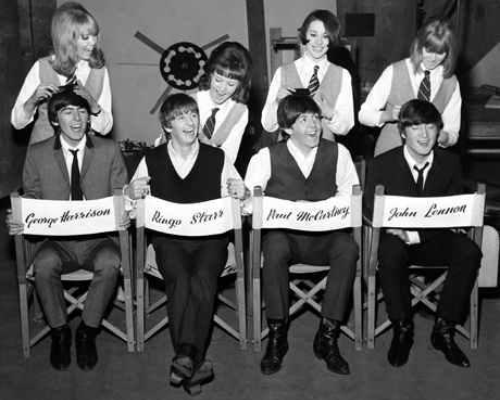 After the group broke up, he started his own music publishing company and set about working with other artists.
Sir George worked with the likes of Jeff Beck, Bob Dylan, Sting and Sir Elton John and recorded two of Sir Paul McCartney's solo albums, Tug Of War and Pipes Of Peace.
He co-produced Sir Elton's Candle In The Wind, which was released to mark the death of Princess Diana in 1997, and the song sold 37 million copies.
The Queen awarded him with a CBE in 1988, and Sir George received a knighthood in the 1996 birthday honours.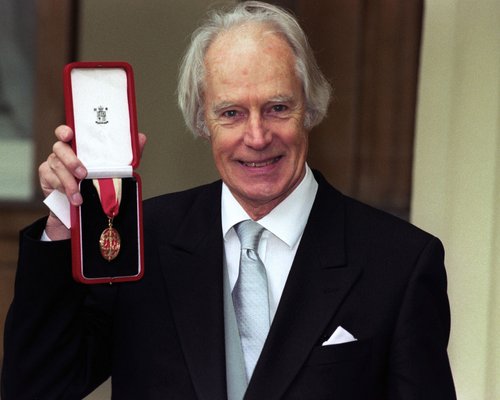 According to his official website, he remains the world's most successful record producer - racking up 30 number ones across the UK and US singles charts.
Watch this space for more news...