Geri Horner Shares A Snap Of Her Gorgeous Baby And His Name Is ADORABLE!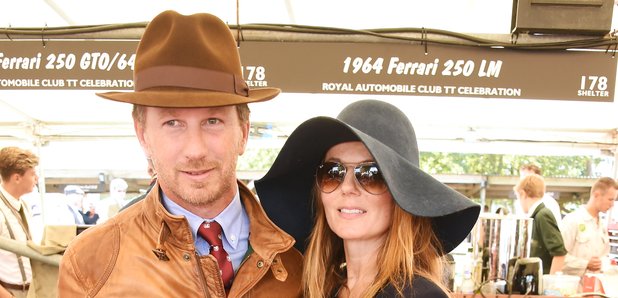 The former Spice Girl and her husband Christian have finally revealed the newest member of her family to the world.
Geri Horner has finally introduced her son Montague to the world a week after his birth.
The former Spice Girls star and her husband Christian are seen kissing their son lovingly in a candid black and white snap posted to Instagram on Sunday.
Their gorgeous baby boy looks all snug dressed in a white onsie as his mother cradles him in her arms, as Christian puts one arm around her.
"Monty is two weeks old today", she wrote next to the black and white snap, which also sees a personalised blanket next to the baby changing mat.

The Spice Girls singer and her husband Christian Horner took to Twitter to announce the happy news after they welcomed their baby son on Saturday morning.
"Montague George Hector Horner arrived this morning, a beautiful little brother for Bluebell and Olivia #amazing-day #grateful #monty (sic)."
The pair wed back in 2015 and have been a married bliss for the past few years. She tweeted:
Christian and I are delighted to announce our baby boy was born this morning weighing 7lbs 8oz— Geri Horner (@GeriHalliwell) January 21, 2017
The baby was born on her bandmate Emma Bunton's birthday and Emma tweeted:

Amazing news, so happy! #birthdaytwins #birthdaymade love you all. Xxx https://t.co/zFITnTF0Zm— Emma Bunton (@EmmaBunton) January 21, 2017
'The One Show' host Alex Jones, who is pregnant with her first child, added her congratulations and wrote: "@GeriHalliwell congratulations!!! Lovely news. Don't think I'll be far behind you (sic)."
Geri, 44, already has a 10-year-old daughter Bluebell from a previous relationship and it was revealed last year that she and Formula One boss Christian, 43, were doing everything possible to make sure she felt involved in the pregnancy.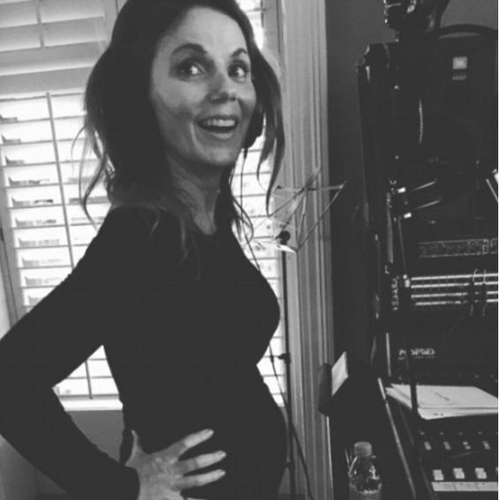 Geri Halliwell shows off her growing baby bump | Picture: Instagram
An inside source said: "Geri wants to include Bluebell in the pregnancy as much as possible to ensure she doesn't feel left out - especially after being an only child for so long.
"She's taken Bluebell along to scans and has given her the role of helping her and Christian choose a name for her new sibling, as well as picking out accessories for the nursery. Bluebell is really excited about having a sister or brother to play with."
The new baby will also have a second half-sister named Olivia, from Christian's previous marriage to Beverley Allen.