Geri Reveals She Chose To Have Her Baby By C-Section On THIS Special Day
20 June 2017, 12:30 | Updated: 12 July 2018, 13:59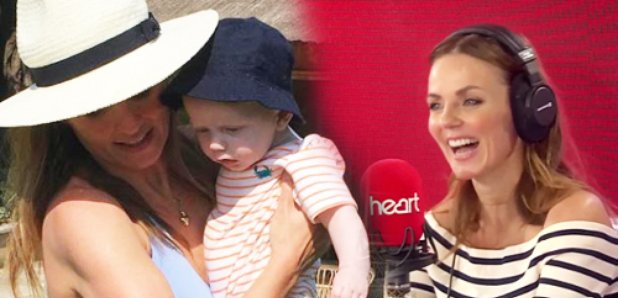 The mum-of-two has revealed she chose to give birth to her baby boy by C-Section on this special day.
Former Spice Girl Geri Horner has revealed that she chose to deliver her baby boy Monty on the day Emma Bunton was born.
The 44-year-old singer, who has 11-year-old daughter Bluebell from a previous relationship, welcomed her first child with husband Christian Horner by C-section on January 21st, which is also Emma's birthday.
Geri's visited Heart for chat while promoting her brand new single 'Angels In Chains' and shared the touching story with Heart listeners.
"It's so cute! I was gushing over Em, because she has such a beautiful personality and Monty was born on the same day!" she explained.
"I just want to confess that in the end I had to have a C-section and they gave me a choice of two days. I had a think, and I thought, do you know what? I'm going to pick Emma's birthday."
Of course, Emma was delighted that at the thought of being birthday twins with Geri's little boy, as she squealed: "I was very happy about it of course!"
Meanwhile, Geri is set to release her first single in 12 years after recording a single in memory of close pal George Michael, who died in December 2016.
The much-anticipated comeback will see proceeds from the track donated to Childline, which aims to help children affected by trauma.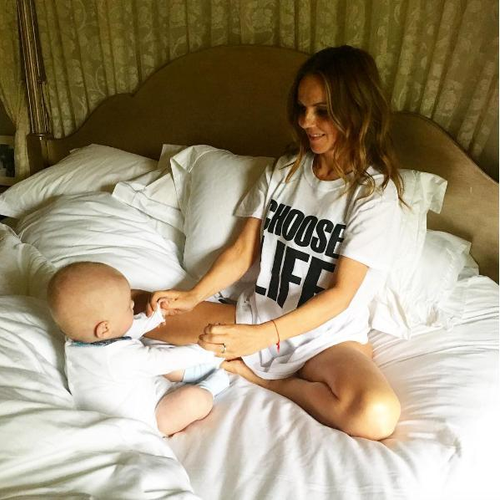 Speaking about her relationship with the late "Faith" singer, Geri told News.com.au: "I believe in times of trouble and difficult times, we find out two things: What we're made of, and who our friends are.
"My relationship with George started out as a fan, but every time I had a little bit of difficulty he stepped up for me. When I left the Spice Girls, I went to live with him. I stayed for a long time.
"Also when I had my first child, I went to live with him. He was really sweet and kind to me."
She added: "I'd always go around his house and play songs I was writing, asking what he'd think. Sometimes he'd tell me it was good, and sometimes he'd tell me 'Ooh, that needs work".
"He'd always tell me to leave space for evolution as an artist. I really admired him in so many ways."
How sweet?