Geri Horner Reveals Tear-Jerking Reason Behind Her Newborn Son's Name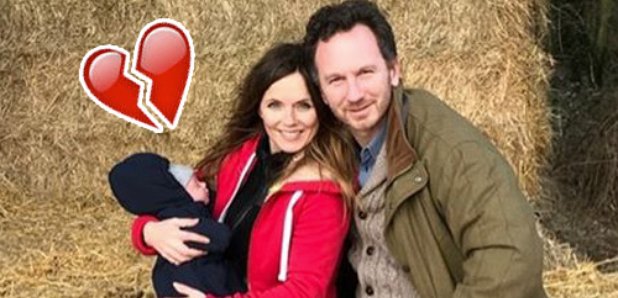 The former Spice Girl has spoken about her decision to name her child after close friend, George Michael.
Geri Horner named her son after George Michael because her mother suggested it would be a fitting tribute to her late friend.
The 44-year-old singer and her husband Christian Horner welcomed their first child together into the world on January 21 and decided to give him the moniker Montague George Hector Horner, with his middle title a tribute to the 'Careless Whisper' singer who passed away on Christmas Day 2016.
Geri revealed it was her mum Ana Maria who came up with the idea and the Spice Girls star is very happy she gave the name to her baby boy.
Discussing Monty's middle name in an interview on 'This Morning' on Thursday, Geri said: "That was my mother's idea actually because she was very close to George and he loved his mother and he loved his family, and she said, 'Why don't you call him George?' And I thought, 'Is that appropriate?' But then I thought, 'Why not?' "
Geri, who also already has a 10-year-old daughter Bluebell, from a previous relationship and George were close pals for many years and she admits the shock death of her "generous" friend at the age of just 53 left her devastated, but the birth of her son helped her come to terms with the "circle of life".
She gushed: "I absolutely loved him, when I left the Spice Girls he just took me under his wing, he was just such a lovely person, his death was just so shocking. Then I had a baby and it was like the circle of life, you just don't expect it to happen, George was such a good man."
Recalling on why they got along so swimmingly, Geri added: "He would tell me off, you now real friends tell you like it is, he was a real human being and would just tell you like it is.
"He was very mentoring, I would play him my music and he would tell me when it was rubbish, tell me when I was good.
"What I really loved about him was that he was quite normal. He was so generous, he bought me a car, he helped me with my daughter, I lived with him, I was just so gutted [when he died] it's not until someone is gone that you suddenly go, 'Oh my god!' We all loved him and it was very sad, it is sad when someone we all love dies."