Geri Horner Takes On Dolly Parton With DRASTICALLY Different Solo Music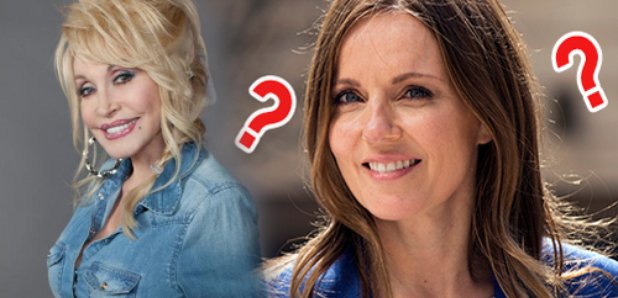 The former Spice Girls star will undergo somewhat of a music makeover as she works on solo material.
Geri Horner could be set to be the new Dolly Parton, as she has signed to the country music legend's management CTK.
The former Spice Girls singer, who we all prefer to call Ginger Spice, has been focused on relaunching her solo career for some time now and has landed a new deal with the company based in the home of country, Nashville, Tennessee.
Geri's new music will be a drastic change from her long-running career in pop music however insiders claim that she will still draw some influences from her pop roots.
An insider told The Sun newspaper: "Geri is really excited about her new music. It will have a country theme but there's going to be a pop influence."
The news comes after her first stab at a country record leaked last year and experience which insiders claim is helping with her new material.
A source revealed: "Geri was gutted when her first country album leaked last year but some of the tracks were eight years old and she now sees the mishap as a form of cleansing."
The flame-haired beauty previously revealed she was inspired to get back into the studio after riding a horse with her husband Christian Horner - with whom she has one-month-old son Montague - and she is hoping to use the song she sang on horseback for her record.
The 44-year-old beauty, who also has 10-year-old daughter Bluebell with her ex Sacha Gervasi, shared: "I'm back in the studio. Oh my God, I'm so excited. The strangest place that I've done recording is on horseback in Austin, Texas. Christian was ahead of me and I was singing to the horse. If I've got a melody I want to keep it."
Geri has released a number of singles throughout her solo careeer including 'It's Raining Men' and 'Lift Me Up' following her departure from the Spice Girls, and it's thought she has enlisted the help of some well known songwriters to help re-launch her music career.
The former Spice Girl has been working with Amy Wadge, who co-wrote Ed Sheeran's hit single 'Thinking Out Loud', and Eliot Kennedy - who penned the Spice Girls song 'Say You'll Be There'.
Speaking about working with Eliot, she said: "It's beautiful. Elton John and [lyricist] Bernie Taupin, how they have that collaborative feeling, we've been able to do that."
Geri's new record will be the follow-up to her 2005 record 'Passion'.