Backstreet Boys Join Gigi Hadid On Stage For Epic Lip Sync Battle.
Gigi Hadid poured her stellar figure into a latex jumpsuit as she took to the stage to deliver an electrifying rendition of Backstreet Boys 'Larger Than Life'.
She's used to working her stuff on the catwalk, but Gigi Hadid was working her stuff on stage as she rocked out to Backstreet Boys hit 'Larger Than Life.'
The young model would only have been FOUR years-old when the track was released in 1999, but that didn't stop her from knowing every word to the song.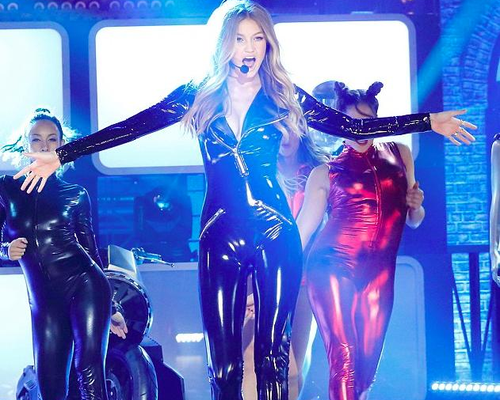 Pouring her curves into a hip hugging latex outfit, complete with head mic, Gigi was then joined by two of the group's original performers Nick Carter and A.J. McLean on stage in a newly released teaser ahead of Thursday's show.
*SCREAMS*
For every Backstreet Boys fan, this brief reunion - albeit only two of them - was enough to bring back memories from our childhood.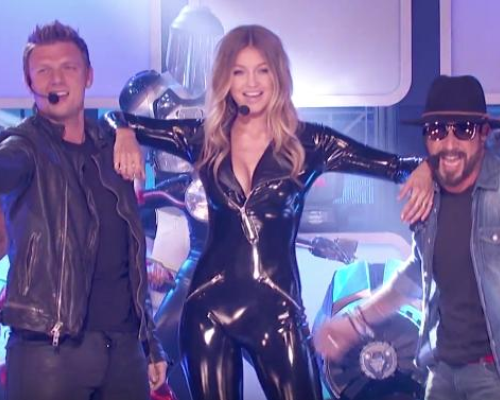 Given THAT performance, we're sure that Gigi was no match for her opponent 'Teen Wolf' star Tyler Posey.