'I Actually Admire Kim Kardashian!' Giovanna Fletcher Talks NUDE Selfies.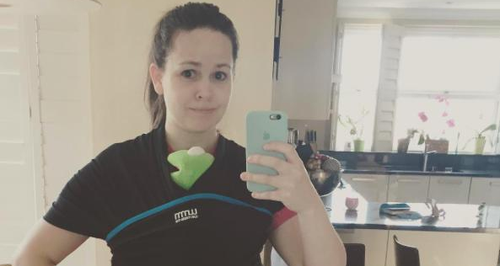 Tom Fletcher's wife exclusively tells Heart why she's taking a leaf out of Kim Kardashian's book.
Their worlds couldn't be any further apart but Giovanna Fletcher, 31, claims she "actually admires" Kim Kardashian, 35, for her attitude when it comes to shifting her baby weight.
The author, who welcomed her second child Buddy with McFly frontman Tom Fletcher in February, says praises the reality TV star for her honest and realistic approach to weight-loss following the birth of her son Saint in December.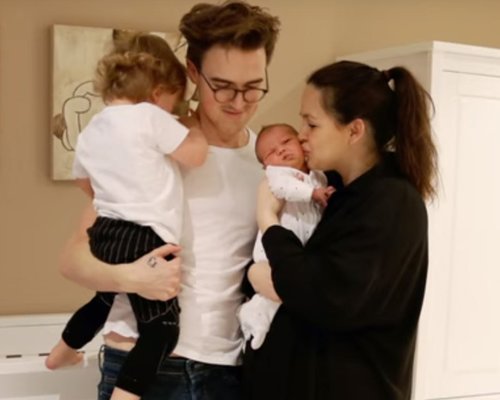 "I never thought I'd say I actually admire Kim Kardashian"
She exclusively told Heart.co.uk: "I never thought I'd say it but Kim Kardashian is actually setting a really good example.
"Obviously we see certain celebs down to there pre-pregnancy jeans and everything straight away, so it is hard not to compare yourself, but I think Kim is very open on how much weight she is losing or gaining.
"You know it's already been 4-5 months since her little boy was born but she's saying 'It's going to take a while, I'm only half way there and that's okay'."
"I'd rather spend time with Buddy than stress over looks!"
Despite her admiration for the provocative star, Giovanna made it very clear she has no plans to replicate THOSE nude pictures Kim posted to Instagram earlier this year.
Asked on whether she would follow in Kim's footsteps by posing in her birthday suit once she's happy with her post-baby figure, Giovanna laughed: "Oh yeah no way! I wouldn't go that far!"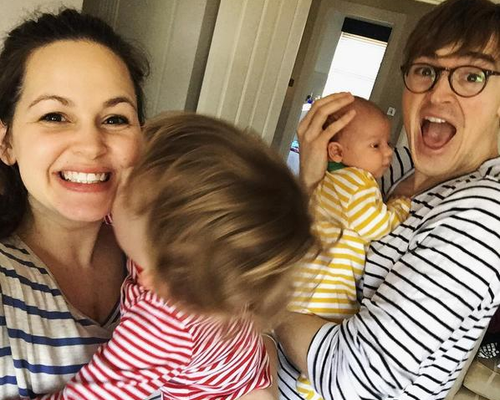 As for her own weight-loss journey, Giovanna, who was forced to defend herself from cruel Instagram trolls earlier this year, admits that while she is making efforts to get back into shape she is taking the time to enjoy being a mother to two-year-old son Buzz and three-month-old baby Buddy.
She explained: "I've only just started exercising, and I've cut out sugar and gluten simply because I was eating far too much and decided to give myself a head start. To be honest I would rather spend my time with Buddy and Buzz than stressing over what I look like!"
We hear you G! Amen to that.
'Always With Love', the fourth novel from Giovanna Fletcher will be released on June 2.