Girl Gets Own Back On Guy Who Had The Nerve To Ask For Steamy Pictures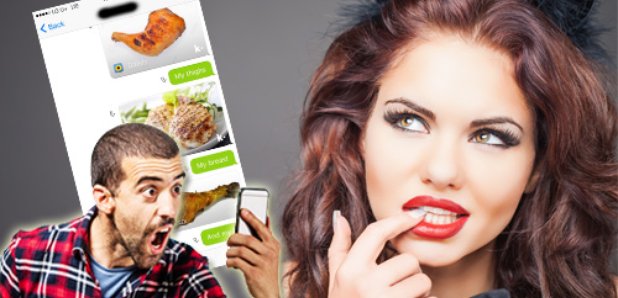 A guy who fancied seeing a bit of 'legs' and 'thighs' during a steamy texting session got what he was asking for.
One woman did a massive favour for the whole of womankind when she gave a sassy reply to a guy who asked her to send steamy photos.
A flirty exchange between herself and a potential suitor quickly went left after he began bombarding her with demands to send over photos of herself in the buff.
After explaining that he wanted to "see her body" she happily obliged, asking him if he preferred to see her "thighs or legs" followed by a number of emojis blowing kisses.
Little did he know what he was in for.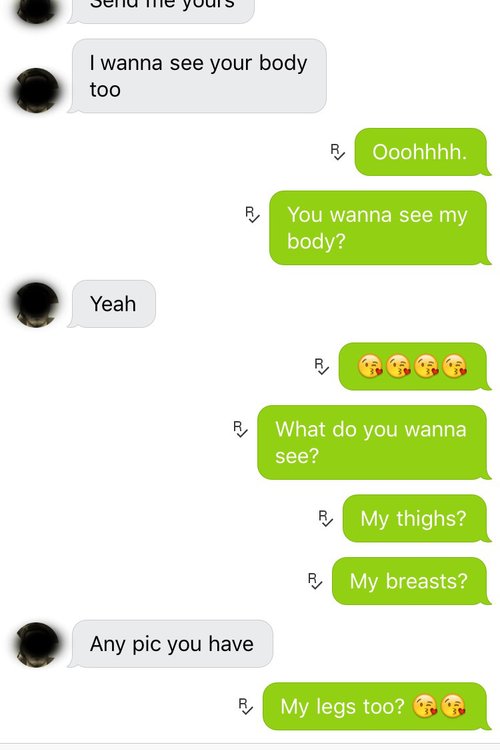 Unfortunately for the cheeky pest, he didn't get pictures of the kind of flesh he'd been hoping for!
Instead, the girl taught him a lesson by sending him pictures of "legs", "thighs" and "breasts" of CHICKEN instead!
HILARIOUS.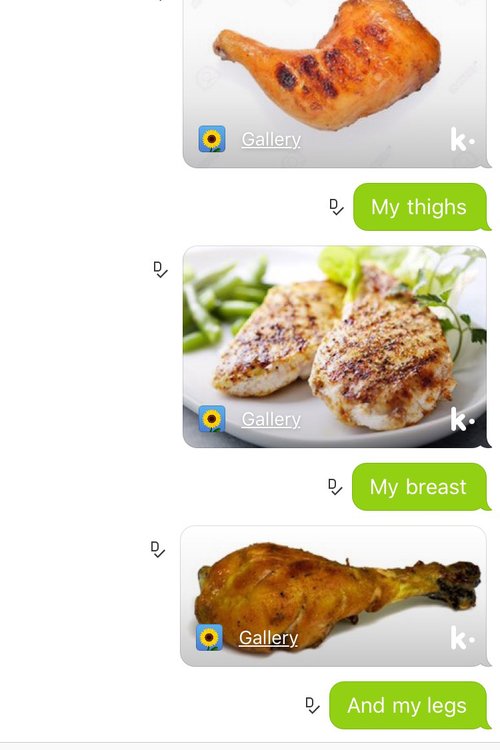 During the comical exchange she even teased "I can strip for you", before sending over a photo of McDonald's chicken strips!
Obviously taken back by her sassy reply, it looks as though her suitor was too red-faced to reply.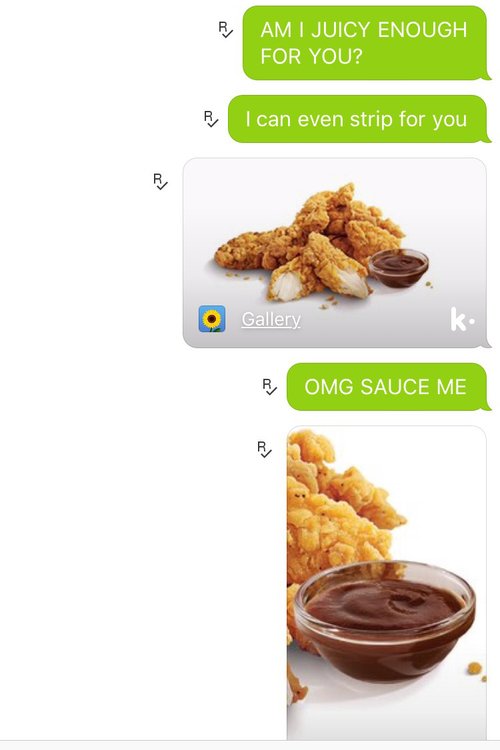 The girl, whose username is Leonalior, uploaded the screenshots of her messages to picture-sharing website Imagur and it wasn't long before it went viral.
We take our hat off to her stroke of comedic genius!