Gogglebox's June Bernicoff pays tribute to 'kind, generous' husband Leon
10 September 2018, 12:26
The Gogglebox pensioners were married for 57 years until Leon's death in December 2017.
Eight months after the passing of Gogglebox favourite Leon Bernicoff, his grieving widow June is only just coming to terms with his death.
The telly favourite died on December 23 2017 aged 83, following a short illness.
June and Leon, who were married to Leon for 57 years, were one of the most popular couples on Gogglebox, and appeared on every series of the Chanel 4 show from its inception in 2013.
Fans loved Leon's sharp wit and cheeky humour, and loved the dynamic between him and his beloved wife.
June, 81, has since penned a memoir about her life with the cheeky Scouser, who she met at teacher training college.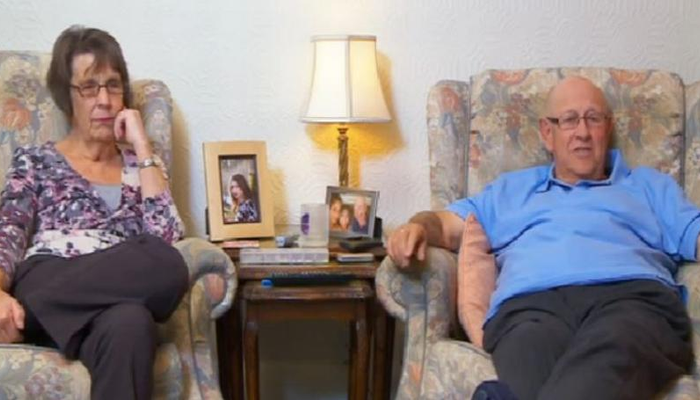 Leon and June were fan favourites since the first episode in 2013 (Image: Channel 4)
The tome, Leon and June: Love, Life and Laughter, reveals what she misses most about the former teacher, with who she shared two daughters children and several grandchildren.
She writes: "It is hard for me to remember a time when Leon wasn't in my life.
"I miss his generosity, his kindness, his laughter, his decisiveness, his touch and his voice – 'June!' – especially when I am out of the room.
"I miss him sitting in his chair with his head lost in the paper. But, most of all, I miss talking to him about all the different things we talked about.
"I even miss those incredibly heated discussions we used to have."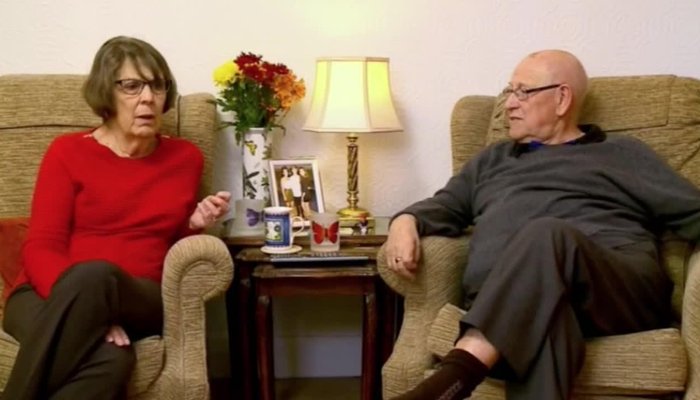 The couple were married for 57 years (Image: Channel 4)
June also writes that she didn't properly start grieving Leon's passing until she watched the first episode of Gogglebox filmed after his death.
Series 11 was aired on February 23 2018, and closed with a tribute to the Everton super fan that read: "In Loving Memory of Leon Bernicoff".
June, who had tuned in to the show with a glass of wine as she always did, says that she turned to speak to Leon but realised he wasn't there.
She writes: "I looked over to his chair and when I saw it, that was the first time I really, really cried after he died.
"Maybe I am an odd person, though, because that night, while watching the first episode of that 11th series, I felt I was finally able to start dealing with the sense of loss that I had experienced.""