Is Gogglebox Replacing The Moffatts With THIS Britain's Got Talent Duo?
Z & Saffire - Britains Got Talent 2010
05:03
Speculation has been rife that Z & Sapphire from the popular talent show are set to replace Scarlett and her family.
It's safe to say that Gogglebox just won't be the same now that Scarlett Moffatt has moved onto bigger and better things.
As we all dry our eyes following news that her family won't be returning, our attention is turning towards who will be in the line-up to replace Britain's first family in the next series.
Former 'Britain's Got Talent' rejects, Z and Sapphire set tongues wagging that they were the next set of faces who would be gracing our screens now that the Moffat family have bowed out of the show.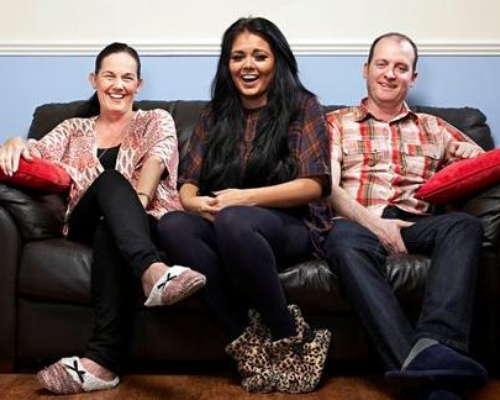 Now, the kooky duo denied that they have signed up for the reality show after revealing they would love to take part.
The Edinburgh couple – real names Craig and Deborah Stephens – told OK! Online that Gogglebox bosses had them on their radar.
"'We are so excited to be in line to join such a great show," they said. "It's a show that's part of not only British culture but worldwide now."
However, the pair swiftly backtracked by insisting that nothing had been confirmed just yet.
Its went crazy regarding us & #Gogglebox but do not believe everything you read, we never said a word We are not confirmed but who knows xx

— Z & Saffire ®© (@zandsaffire) 1 March 2017